Android Pay will reportedly launch alongside the LG Nexus 5 (2015)
27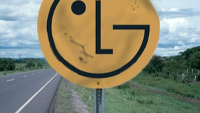 The blogosphere has been abuzz with details on the upcoming LG Nexus 5 (2015), with an earlier report out of Korea suggesting that the device will
bundle a new fingerprint scanner
. Further coverage from Business Korea indicates that Google will use the launch as a joint springboard for the impending
Android Pay
.
Detailed at the I/O developers conference as the successor to Google Wallet, the Big G's new payment system will be playing a little game of catch-up right off the bat. Apple Pay, after all, has been around for quite a while, and although Cupertino's service is by no means established, it has the early advantage as the two biggest names in mobile tech do battle yet again.
The
original Nexus 5
, which was also manufactured by LG, is remembered with affection by devotees of the Google Nexus brand, and so naturally, there's quite a bit of anticipation ahead of the 2015 model. With LG's own fingerprint scanner in tow, it seems a prime candidate for Android Pay's long-awaited introduction, and as per the Business Korea article, the handset
"will be loaded with Android Pay."
Indeed, the report stresses that LG's knowledge of the North American and European markets is a prime reason why Google has drafted in the G4 maker's services. Speaking of which, LG's flagship will apparently
not be the basis
of the new Nexus 5's design, so that detail can remain a nice surprise for the time being.