Rumor: the LG Nexus 5 (2015) will not be based on the LG G4
43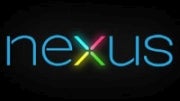 By now, most Android fans probably know that Google is rumored to
launch two Nexus smartphones this year
, one manufactured by LG, and the other manufactured by Huawei. According to insider sources quoted by German tech blog AndroidPit, the LG-made Nexus will not be based on the
LG G4
in terms of internal hardware, as some previously believed. Instead, LG and Google are said to design the upcoming handset from the ground up.
Up until the Motorola-made
Nexus 6
, all Nexus smartphones were based on popular Android flagships. The original
Nexus One
was based on the
HTC Desire
, the
Nexus S
was based on the original
Samsung Galaxy S
, the
Galaxy Nexus
was a modified version of the
Galaxy S2
, the
Nexus 4
was based on the
LG Optimus G
, while the
Nexus 5
was a modified version of the
LG G2
.
With the Nexus 6, Google broke the mold, as Motorola and Google designed the handset from scratch. If this new rumor is to be believed, this will once again be the case with this year's
LG-made Nexus handset
. The report also claims that the smartphone is currently referred to as the Nexus 5 (2015), although the name is said to still be subject to change.
Although each aspect of the updated Nexus 5 will matter towards the overall experience, the chipset of choice will surely generate a lot of discussion. When launched Last year, the Nexus 6 came with the fastest chip available to Android smartphone makers at the time, the Qualcomm Snapdragon 805. This time around, the Samsung Exynos 7420 is the fastest chip in the Android camp, but LG is not likely to integrate a chip designed and manufactured by its cross-town rival. In fact, the real question is whether LG and Google will make use of the Snapdragon 810, a chip that received a lot of bad press due to overheating issues, or the slightly toned-down Snapdragon 808, which is the chip that LG used in the LG G4.
Since all new Google Nexus smartphones get launched alongside new Android versions, we have little doubt that, if real, the Nexus 5 (2015) will be launched alongside Android M at some point this fall. At the moment, information is pretty scarce regarding what to expect from the new LG Nexus smartphone in terms of hardware specifications.