Take that, spooks! Android 9.0 P to block mic access for idle apps, too
12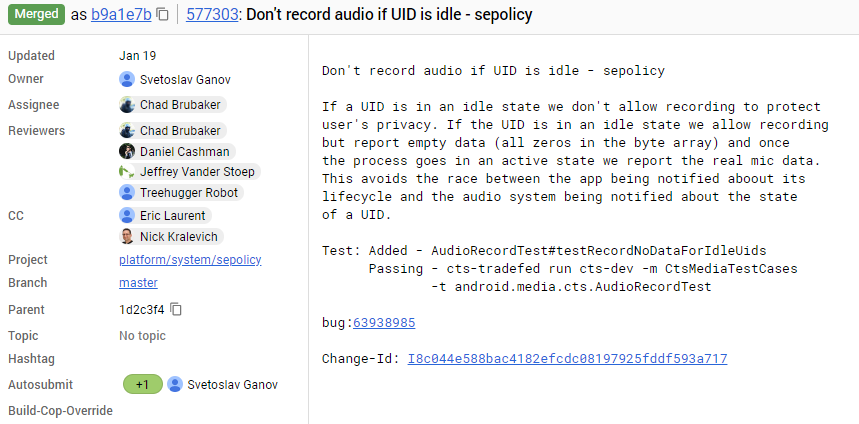 Android 8.0 Oreo is already on a next level when it comes to managing background apps, permissions, or idle resources, but the next,
Android 9.0 P
version that will be announced at
Google's I/O event in May,
will go even further, it seems.
While Android Open Source Project code revealed yesterday that Google is planning to restrict random idle apps from
accessing your camera
in the background in its next Android versions, something even more sinister will also be cut off from the realm of possibility.
Yes, we are talking about sound recording. Android P will eventually be able to block background applications from accessing both your front or rear cameras, as well as your phone's mics, for a complete blackout when you are not using those tattletales, as it should be. Take that, NSA!