Android P cuts off the access of background apps to the camera
10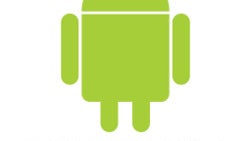 Despite still in development, Android P is already hyped up and pouring down is the
torrential rain of new features
. The latest change that awaits us could improve security, but also has the potential to backfire – in Android P, idle background apps will no longer be able to use the camera.
Back in previous Android versions, idle background apps could use the camera without notifying you and there wasn't a way to notice that yourself. No need to say it could be easily abused by app developers and you could be filmed all day long without suspecting anything. The process was easily hidden by resizing the camera viewfinder to 1 pixel, making it practically invisible on your screen, and could be done even if your screen was locked, as shown in the video below. There has been some progress regarding the issue – Android 8 forced background apps that were actively using the camera to display a notification, but the one-pixel magic was still a viable option, even though you got notified something wrong was going on.
This security-oriented change has the potential to backfire, though. Currently, there are a set of anti-theft applications on Android that are taking videos and snapshots if your device gets stolen. Most of them start filming when your password is not correctly input a set amount of times, like Prey Anti Theft. Disabling background filming could mean the option to take a snapshot of the thief will no longer be available, or at least not without his knowledge.
What's interesting is that Google is already trying to increase the privacy levels of Android users by tackling security apps for recording or tracking without warning. An example for that is the Cerberus app, which can no longer track you without notifying.