Amazon product reviewer claims Google Nexus 5 embargo ends October 26th
10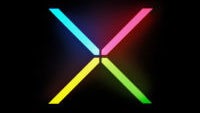 When you've been writing about this industry as long as we have, you're certainly bound to run into a lot of strange albeit interesting situations. This one deals with one of the most eagerly awaited handsets on this spinning planet we call Earth, the
Google Nexus 5
. Has it really been four years since we started telling you about the
Nexus One
, which quickly took over the title of flagship Android device from the
Motorola DROID
? From that point forward, those who wanted stock Android had a place to go (although ironically, the OG DROID also was stock).
With everyone throwing darts at a calendar, trying to determine when the Google Nexus 5 will launch, a product reviewer for Amazon was writing about a case for the Nexus 5. On Saturday, the reviewer said that she had 6 more days until the embargo is lifted and she can write about the phone. Actually, she shouldn't even had made that comment if indeed she really is testing the model with an embargo (more on that later).
For those unfamiliar with the term as used in this context, an embargo is a period of time when someone with advanced knowledge of an announcement or product, cannot write or talk about it to others. Once the embargo is lifted, the information can be announced. According to this reviewer, the embargo on the Nexus 5 will be
lifted
on October 26. What we don't know is whether or not she is legitimate.
Yes, we wave our salt shaker around on stories like this one, especially when it comes to the launch date of such an eagerly awaited phone. On the other hand, before you start wasting anymore grains of salt, we need to look at the facts. The reviewer is listed as a "Top 100 reviewer" on Amazon. But most of her reviews are for books, not for tech gadgets. While she did review a case for the Nexus 5, why would she have been given the smartphone to test out? And usually when you are under an embargo, you do not go around and make a point of announcing it to the world. That would seem to defeat the purpose of the embargo in the first place.
Still, we have had a number of other rumored launch dates for the Nexus 5
including an invitation for an October 24th event
that turned out to be a bust,
animated chocolate that pointed to October 28th
and
the listing of an accessory on Amazon that hinted at an October 30th launch
. Even though we have to cast a skeptical eye on the so-called October 26th embargo lifting, all of these dates seem to suggest that the Nexus 5 will hit Google Play sometime in the last few days of this month. As Tom Petty once sang, "
the waiting is the hardest part
". On the other hand, what does not kill us makes us stronger.

Amazon reviewer says embargo on Google Nexus 5 will end on October 26th
source:
Amazon
via
Reddit
,
Phandroid