Alleged photo of the iPhone 7's rear surfaces: dual camera and Smart Connector?
71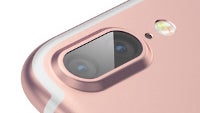 Well, folks, with "only" 6 months left until the expected
iPhone 7
announcement, it's only natural that rumors will start popping up all around the web, pointing out various features that Apple's next heavy hitter may have.
So far, we've heard that the next iPhones may
lack a stereo headphone jack
— since Apple will, reportedly, look to make the device thinner, it is said it will remove the classic jack and only allow for headphones to be connected through its proprietary Lightning port. We've also gotten quite a bit of leaks and
analyst speculation
about a possible
"dual sensor" camera
.
Well, an alleged photo of what is supposed to be the iPhone 7 Plus' back panel shows us that the two camera sensors may just be a reality. Another new feature we can see on the photo is a modification to the antenna strips (we've seen this new setup
in other photos
, too), and there seems to be a triple dot Smart Connector near the lower part of the handset.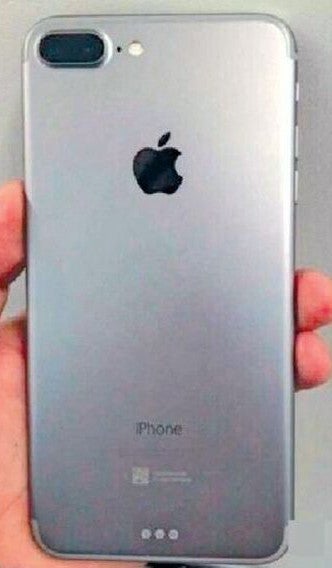 There is no word on whether the dual camera is going to be exclusive to the
iPhone 7 Plus
or if it's going to make its way to the regular iPhone 7, and we've no idea what an iPhone may be using a Smart Connector for. In case you don't remember – the Smart Connector was introduced with the
iPad Pro
and is used to connect it to the
Smart Keyboard
. It's another Apple-proprietary connection standard, which allows for both data an power to be transferred between two devices. iPad Air 3 leaks have revealed that the new slate will have the trio of dots on its side as well.
Unfortunately, the leaked photo does not allow us to see if there is a headphone jack at on the bottom of the phone or not. But, if it's omitted, could the Smart Connector actually be there for a new type of headphones? And what will Apple put in place of the missing 3.5 mm jack? Some reports suggest
a second speaker
.
Case maker Feld & Vold quickly bade a couple of renders of what the iPhone 7 may look like based on this photo leak. You can check them out below, but keep in mind that what you see is in no way final – just an educated guess based on rumors.