Alleged Xiaomi Mi MIX 2 goes full-frontal in new leaked picture
15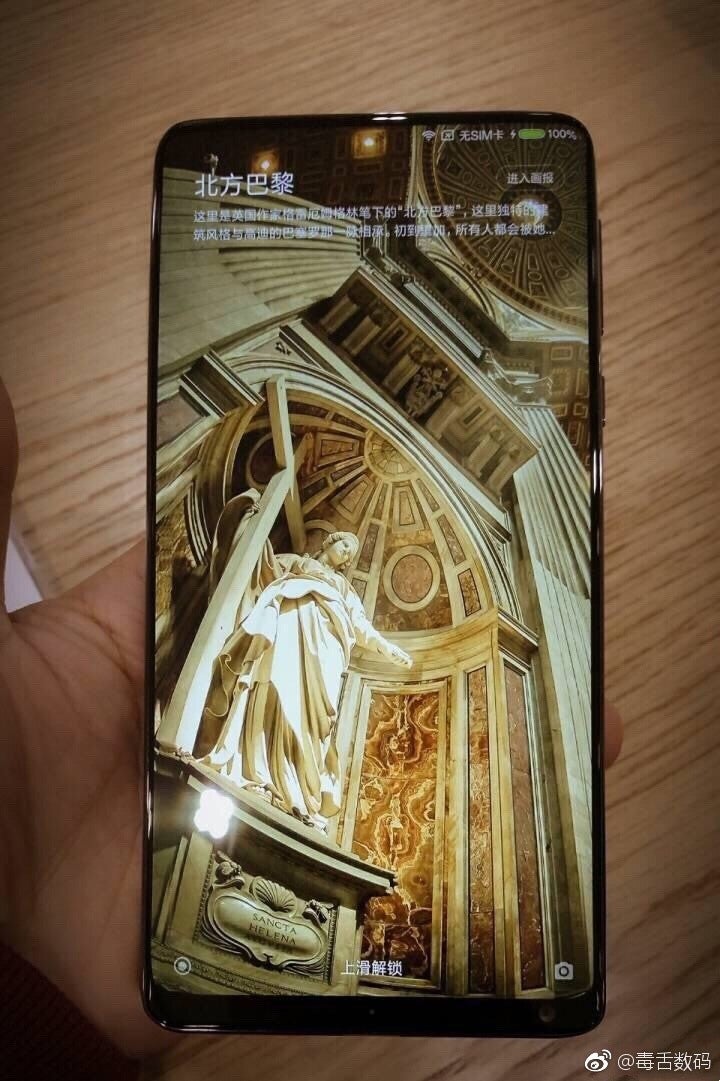 We've had our fairshare of leaks related to Xiaomi's forthcoming
Mi MIX 2
, so one morewouldn't hurt, especially that we're less than a day ahead of itsofficial unveiling.
But first let's point outthat the alleged live picture of the phablet attached to this articlehas recently surfaced on Weibo in China, which is why we recommendtaking it with a grain of salt. Luckily, we won't have to wait toolong for a confirmation since Xiaomi Mi MIX 2 will be introduced onSeptember 11 along with the Mi Note 3.
In case the image islegit, it confirms Xiaomi managed to shrink the bottom bezel evenmore in comparison with the original Mi MIX model. The device in thepictures looks like a true bezel-less phablet, something that only afew smartphone companies have been able to achieve.
Once again, the selfiecamera has been moved to the lower part of the front side. The bigvolume key and the power on/off buttons are on the right edge of thephone, while the left side is completely bare.
Since we're not offered aview of the top and bottom sides of the Mi MIX 2, we don't know forsure whether or not Xiaomi decided to remove the headphone jack port,but chances are the phablet will only pack USB Type-C.
Other than that, therearen't any new details revealed by this alleged image of the XiaomiMi MIX 2, at least not something that hasn't been leaked until now.
source: Weibo