Alexa Guard is now rolling out to Amazon Echo smart speakers in the U.S.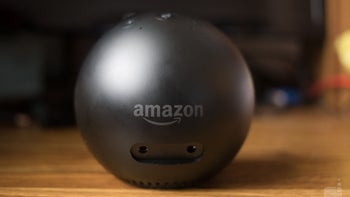 Amazon revealed
back in September
a brand new feature for Echo smart speakers owners – Alexa Guard but did not say when it will actually be usable. Fast forward three months and it looks like the feature is finally making its way to Echo speakers in the United States,
CNET
reports.
As the name suggests, Alexa Guard has been built to make your life more convenient and safe as long as you own an Amazon Echo speaker. Simply say "
Alexa, I'm leaving
" and if you get an answer like "
OK, I'll be on guard
," your smart speaker should keep your home safe.
Once the Guard mode is enabled, Alexa will send so-called Smart Alerts about glass-breaking sounds, smoke detectors, or carbon monoxide alarms detected in your home. Also, Alexa Guard can turn the light on and off to discourage thieves from entering your home.
Additionally, if you have an alarm system from Ring or ADT, they can be integrated with Alexa Guard so that your
Amazon Echo
will immediately notify your home security monitoring service.
Now, all these features Alexa Guard can do are very nice but keep in mind that this is not a replacement for an alarm system or life safety devices. It's also worth mentioning that none of your Smart Alerts are monitored by Amazon, so the company won't be able to call 911 on your behalf.
Recommended Stories