Acer Holo 360 is an Android camera with phone capabilities
5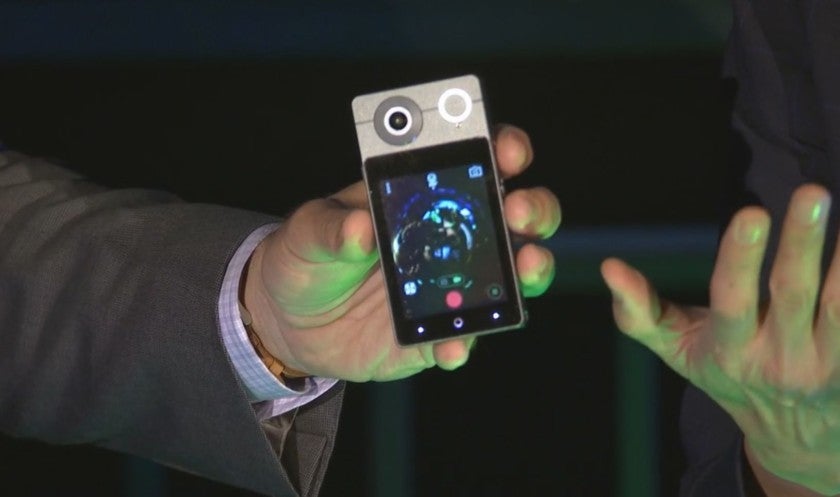 Acer had a big event in New York City earlier this week where it introduced a broad range of products including laptops,
smartwatches
, projectors, notebooks, and monitors.
Among the plethora of new products that Acer unveiled this week, there's one that the company hasn't talked too much. The reason might be the fact that this device is still a prototype unit, or many Acer is not yet sure whether or not it will make it available on the market.
The device is called Acer Holo 360, and it's
360-degree camera
that runs Android. On top of that, users can make or take calls, so the Holo 360 doubles as a smartphone when needed.
Aside from the fact that it features a touchscreen and packs both LTE and 4G LTE capabilities, there's not much else that we know about Acer's Holo 360 camera. We don't even know what version of Android it runs.
Luckily, we do have a picture of it that shows the Holo 360 camera while hold in hand. It's not a big device at all, as it looks more like a pocket-sized snapper rather than a phablet that doubles as a camera.