AT&T introduces the Motorola ATRIX 2, the Samsung Captivate Glide and 3 other Android phones
25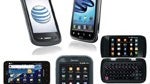 Back in January,
AT&T said it would launch 12 Android flavored devices this year
. Since February, the carrier has announced 12 Android smartphones and two Android tablets which means that AT&T has already gone above and beyond the promise made at the beginning of the year.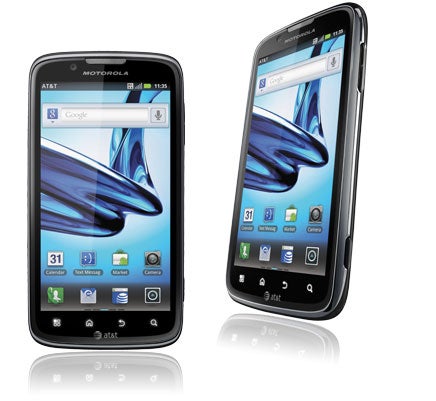 ATRIX 2
It just doesn't seem that long ago whenthe Motorola ATRIX 4G was launched for AT&T and called "the world's most powerful smartphone". Earlier this year,
sales were deemed to be disappointing
, but still, a sequel is now on its way. The Motorola ATRIX 2 will launch at a price of $99 with a signed 2-year contract. The original ATRIX 4G went out the door for $199 with that same signed contract.
The Motorola ATRIX 2 will be powered by
a dual-core 1GHz processor
, just like the original model was, and has 1GB of RAM on board-again, just like the original model. The screen is bigger on the sequel,
4.3 inches
vs. 4 inches. The resolution has been kept the same - qHD. There is 8GB of internal storage and a microSD slot can handle as much as 32GB in additional memory. The camera has gone from a 5MP shooter to an
8MP camera
and has faster shutter speeds and viewfinder start-up times than seen on stand-alone digital cameras. Video capture is now possible at
1080p
vs.720p on the first-gen ATRIX model. Both models feature a front-facing camera for self-portraits and video chat. The handset has
HSPA+ connectivity up to 21Mbps
(Category 14). Android 2.3 is pre-installed on the phone.
Samsung Captivate Glide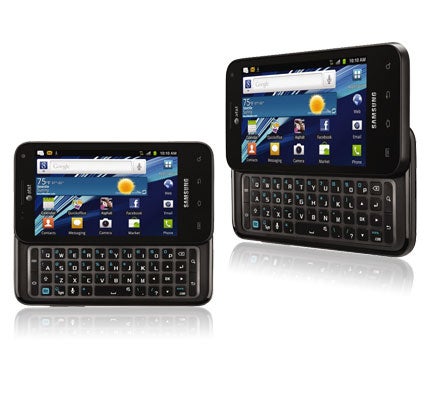 Captivate Glide
Earlier today, we reported about a Samsung side-sliding QWERTY device rumored to be called the
Samsung Captivate Glyde
. As it turns out, AT&T has announced that the phone is for real, although the spelling of the model is a bit different than speculated. Not wanting
to bring back memories of the ill-fated Samsung Glyde
, the Korean based manufacturer decided to use the correct spelling of the word glide. The Samsung Captivate Glide also has
4G HSPA+
connectivity with maximum theoretical download speed of 21Mbps (Category 14). Under the hood is a
dual-core 1GHz
Nvidia Tegra 2 AP20H processor. 1GB of RAM is aboard along with 8GB of storage that can be expanded to as high as 40GB with a microSD card. The Samsung Captivate Glide is equipped with a
4 inch WVGA Super AMOLED
screen. An
8MP
rear camera captures video at 1080p while a front-facing 1.3MP camera on front takes care of your self portraits and video chats. Running the show is Android 2.3. No pricing or launch date were revealed for the unit.
And 3 others
For those wanting Android but trying to adhere to a budget, the
Samsung DoubleTime
comes to AT&T with Android 2.2 installed. A 600MHz Qualcomm processor is working doubletime (argh) and a 2GB microSD card comes with the handset out of the box. A 3.2 inch touchscreen display offers resolution of 320 x 480. Again pricing was not disclosed, nor was an availability date.
The
Pantech Pocket
is a smaller sized device that fits, where else, but in your pocket. With a 4inch touchscreen with SVGA resolution, the Pocket comes with a 5MPcamera that takes HD video. Android 2.3 is installed and a 2GB microSD card comes with the phone right out of the box.
Lastly, the
AT&T Avail from ZTE
is designed for pre-paid GoPhone users. The model has a 3.5 inch touch screen, 5MP camera and comes with a 2GB microSD card. There is 512MB of RAM, 7 home screens and Android 2.3 aboard. Pricing and availability is not known.
source: AT&T, Samsung