50% of active Windows Phone units won't be updated to Windows 10 Mobile
63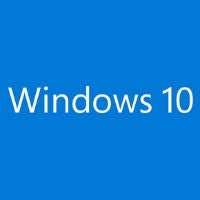 Microsoft has announced that the Windows 10 Mobile update will be sent to the following Windows Phone powered handsets:
Nokia Lumia 1520
,
Nokia Lumia 930
,
Microsoft 640
,
Microsoft Lumia 640 XL
,
Nokia Lumia 730
,
Nokia Lumia 735
,
Nokia Lumia 830
,
Microsoft Lumia 532
,
Microsoft Lumia 535
,
Microsoft Lumia 540
,
Nokia Lumia 635 1GB
, Nokia Lumia 636 1GB, Nokia Lumia 638 1GB,
Microsoft Lumia 430
,
Microsoft Lumia 435
,
BLU Win HD w510u
, BLU Win HD LTE x150q, and the MCJ Madosma Q501. Popular models like the
Nokia Lumia 920
were left off the list. Also not receiving the update is the most widely used Windows Phone handset of all time, the
Nokia Lumia 520
.
According to Windows Phone cross-promotional ad network AdDuplex, taking into consideration the number of active users of each Windows Phone model, about 50% of Windows Phone handsets in use today are not going to receive the update to Windows 10 Mobile. While Microsoft originally said that it would update all of the Lumia phones that it possibly could, it now appears that the software giant is making its decisions based on the satisfaction of users using the Insider builds.
In one way, this makes sense. Microsoft is going to want to send Windows 10 Mobile to those phones where the update receives the most positive reviews from users. And checking users' satisfaction to the Insider builds is one way to see this quantified in numbers.
The data produced by AdDuplex reveals that the Lumia 520 remains the most used Lumia model. The low-end handset represents 12.9% of all Windows Phone units currently in use. The Microsoft Lumia 535 is next with an 11.7% share of active users. It also is the most active Windows Phone handset set to receive the Windows 10 Mobile update. The Microsoft Lumia 640 had the highest increase over the month, gaining 1 percentage point while the Lumia 520 declined 1.1 percentage points.
source:
@ailon
via
MSPowerusers