35 HTC codenames leak, let the speculation begin!
38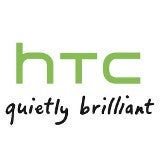 Oh, my, not a good day for HTC! A list of 35 smartphone codenames has leaked, revealing some of the plans of the Taiwanese manufacturer for the year. Well, actually, not that much information can be extracted from this list, seeing that it's just a bunch of unfamiliar names, but still there are some important things to note here.
Probably most important is the fact that we see the
M7
here - the
rumored flagship of the manufacturer for 2013
. By the looks of it, there will be many variants of this handset, which indicates that there may be different storage spaces, carrier versions and so on.
Some of the names found on the list are ones of already launched or cancelled phones. For example, the Deluxe is the recently-announced Butterfly. On the other hand, the HTC Primominiu is rumored to be a successor to the HTC One V. Many of the models on the list, however, are completely unfamiliar, so it's safe to say that HTC plans quite a lot of surprises for us in 2013.
Do you have any ideas what some of these models may be? Check out the full list below!
APOLLO_TD
CP3DCG
CP3DTG
CP3DUG
DELUXE_R
DELUXE_UL
DELUXE_TW
DLXP_WL
ERA_U
EVITA_UTL
IMPRESSION_J
JET
K2_CL
K2_WL
K2_PLC_CL
KNIGHT
M7_U
M7_WL
M7_WLJ
M7_WLV
M7DCG
M7DTG
M7DUG
M7C_DTU
MONACO_TDU
MONACO_U
MONACO_UL
OPERA_UL
PDLU
PRIMOMINIU
PULSE_TD PUE_TD
QUATTROF
QUATTROU
VENUS_CL
VERDI_LTE
via:
AndroidAuthority