15 free Android widgets you must have
10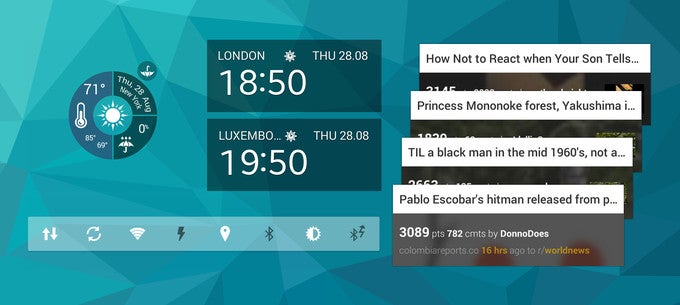 Widgets have been a staple of the Android operating system ever since they were introduced in version 1.5 of Google's platform. They are a great way for Android to show off its customization flexibility, allowing a home screen to be made as functional as possible and tailored to the user's needs.
But with so many widgets out there, finding the really good ones can be tough. That's why we've done the hard work for you. Here's our selection of 15 Android widgets that you should try – from weather and clock widgets to toggle switches and news readers. And yes, all of them are free, so there's nothing stopping you from giving them a try.
As always, the comments section below is open, so feel free to let us know which are your favorite Android widgets, or if you know of a great Android widget that we should have included on the list.
More great Android apps: