Dial A for Android: the best dialer apps for Google's OS
18

Yes, Android smartphones are great, they run various apps and whatnot, but let's not forget that the word
"phone"
still has a prominent presence in their names. Although we are texting or using a given app way more often that we use our smartphones to call, this doesn't mean that one should turns it back to the fundamental feature that initially kickstarted mobile phones as a whole.
Instead, the abundance of customization options in Android should be viewed as a blessing, as it allows fans of the platform to use a third-party dialer app. Frankly said, the plethora of users surely use their stock dialer app and never bother to look for a replacement on the Play Store, but this doesn't mean that the more tech-savvy ones should resort to sticking with the default dialing tool.
With this in mind, we decided to check out what are some of the more refined, polished, and feature-rich dialer apps for Android. Check them out below and feel free to comment and share your thoughts on the matter.
Ready Contact List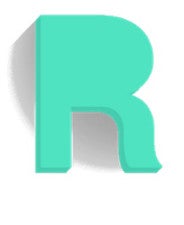 Ready Contact List is among the more recent dialer apps that hit Google Play, but is has all the bells and whistles to put most of its rivals to shame. Apart from sporting beautiful, head-turning interface design (conforming to Google's Material Design guidelines), the app has many a novel feature on board. First things first, swiping left will take you to a compelling alphabetical search dial, which will quickly get you to the contact you are looking for. At the same time, the main screen of the app shows you an aggregated view of your most commonly used contacts and your call history.
Download: Ready Contact List (
Android
)
DialApp: KitKat Dialer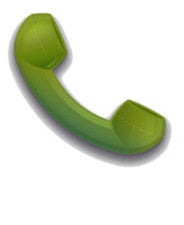 This dialer app also relies on the
"swipe left for message, swipe right for call"
principle that is fundamental for many an Android dialer app. Quite simple and intuitive, DialApp is one of those apps that feel like a mix of good features and ideas from a bunch of similar apps. We have call history, we have groups, we have favorite contacts, we have various themes and, we have Tiny Contacts (contacts that automatically get deleted after a certain period of time), we also have Android Wear support aboard. The app syncs directly with your Google account, so you'll be in familiar waters right away.
Download: DialApp KitKat Dialer (
Download
)
Oftly Dialer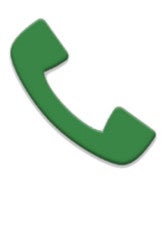 Okay, this is as simple as it gets. Once you open Oftly, you are greeted by your favorites contacts atop and the remaining ones (duh!) sorted in alphabetical order right beneath them. Two buttons at the app's very bottom allow you to invoke either the dialpad or check out your recent calls, while a search button at the top allows you to look for a specific contact... and that's it. You'll find no customization options (the app is even devoid of a Settings menu), nor you'll be able to interact with the app in any other way than tapping contacts. That's not necessarily a bad thing, though -- Oftly is absurdly light and fast. At the end of the day, isn't it this that matters the most?
Download: Oftly Dialer (
Android
)
ExDialer - Dialer & Contacts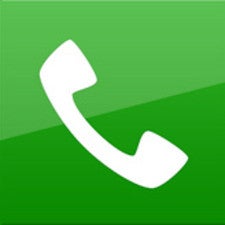 This is one of the more popular dialer apps that are available for Android devices. It flaunts a pretty impressive bag of features along with it, including a T9 algorithm for predicting contact entries, support for more than 30 different languages, smooth performance, swipe to call/text (similar to Samsung's TouchWiz), and most notably, support for different plugins and themes (you can even snatch a nifty Material Design theme). The latter would probably appeal to those who like to customize each and every section of their smartphones.
Download: ExDialer - Dialer & Contacts (
Android
)
Dialer +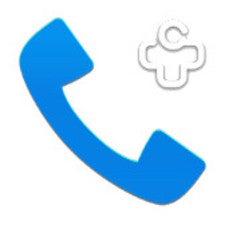 Another fairly popular dialer app, Dialer + is another worthy replacement of your stock app. Similar to ExDialer, it comes with a number of features. T9 prediction, several themes, curious circular icons for your contacts, gesture-based search, widgets, and auto-assigning Facebook pictures to your contacts are just a few among the numerous traits it provides you with. In order to make full use of the Dialer +, you'll be prompted to also download Contacts + and Messages +.
Download: Dialer + (
Android
)
Dialer One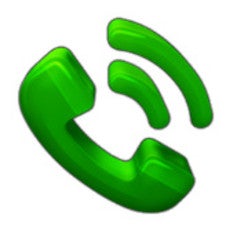 If you, for some reason, miss having a sidebar in your stock dialer, the Dialer One is here to deliver. When you launch the app, it will greet you with a list of your recent calls, and if you want to access your contacts and messages, you'll need to open the sidebar by swiping right. Dialer One sports a minimalistic and clean interface, which is greatly customizable. Making phone calls and sending messages can be done by swiping right or left, respectively.
Download: Dialer One (
Android
)
PixelPhone PRO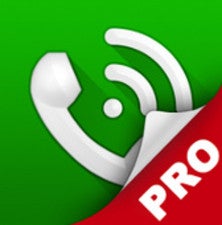 One of the more beautiful and eye-grabbing dialer apps for Android is PixelPhone PRO. The Play Store description of the app boasts that it comes with an interface that will bend to all of your customization-centric whims. It also supports dual-SIM devices and allows you to assign various actions to different contact groups. On-board support for various themes and plugins is yet another neat characteristic of PixelPhone Pro. All in all, if you are into customization, this could easily become your default dialer of choice.
Download: PixelPhone PRO (
Android
)
KitKat Dialer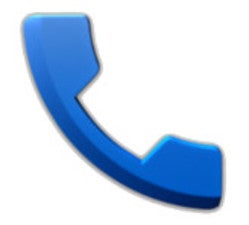 One of the biggest merits of KitKat Dialer is that it's unbelievably lightweight. You'll hardly encounter any issues while navigating through the app. Another notable thing is that the recent calls and the contacts are positioned in one and the same list, with the recent ones being on top and your contacts right below them. It is packed with a fair amount of additional features, which will only aid you in you dialing quests.
Download: KitKat Dialer (
Android
)
Reactiv Phone Dialer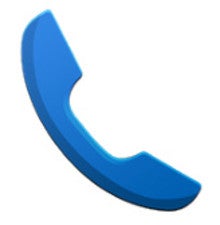 Frankly said, it's a pity that Google's own dialer is exclusive to Nexus and Google Play Edition devices, as it's arguably the best app of this kind available for Android devices. Alas, you'll have to resort to a third-party dialer if you to have a Google dialer of some kind on your device. Reactiv Dialer is one of the apps that emulate the Google dialer to some extent. It comes with some simplistic, neat visuals and animations, and despite the relative lackluster of features, the app is worth mentioning.
Download: Reactiv Phone Dialer (
Android
)
Bonus: Old School Rotary Dialer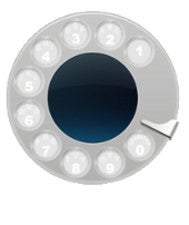 Okay, the once-dominant rotary dial phones are already being exhibited in museums, but their charisma is still alive and kicking (sort of). Thus, a number of Android apps exist that try to emulate the feel of these fascinating retro devices, because why not? Old School Rotary Dialer comes with a full-blown rotary dial, comprising T9 predictive search. So, if you want to call your mom, for example, you should begin with the first digits of her number, then slowly swipe with your finger as you input more and more until the contact entry pops up and you press the Call button. Mildly compelling.
Download: Old School Rotary Dialer (
Android
)