10GB RAM to become 'mainstream spec' for Android flagships this year, but not all companies are on board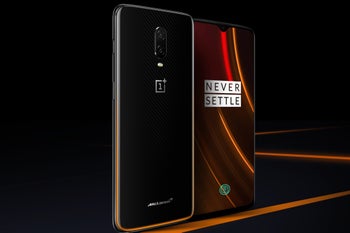 The OnePlus 6T McLaren Edition was one of the world's first 10GB RAM smartphones
While the likes of the
Galaxy S9
and
Google's Pixel 3 and 3 XL
continue to prove 4 gigs of memory can be enough for a high-end Android phone to deliver satisfying power and a decently smooth multitasking experience, Lenovo seems keen to future-proof
the world's first Snapdragon 855 handset
with up to a whopping 12GB RAM.
But according to "industry sources"
speaking anonymously with Digitimes
, 10GB RAM will be the "mainstream spec for flagship smartphones released by the Android camp this year." Before you get too excited (or worried about an inevitable price hike in the high-end Android "camp"), it's important to point out Digitimes doesn't expect
all
major smartphone vendors to make the move to 10 gigs of random-access memory by the end of 2019.
"Several players" are likely to "promote their flagship models with more than 10GB of RAM" this year, with others to follow suit as late as the second half of 2020. For instance, Samsung may or may not go all out as far as a top-shelf
5G-enabled Galaxy S10 configuration
with at least
256GB internal storage
is concerned.
Meanwhile, OnePlus, Xiaomi, or Vivo are pretty much guaranteed to make 10 or even 12 gigs of RAM the new normal for their next-gen hero devices. It's unclear where companies like
Huawei
or
LG
stand in this latest spec race, but perhaps this sort of differentiation is what the market needs to get out of
its recent funk
.

Granted, it doesn't look like today's mobile devices can actually benefit from that much memory in ways users can experience or even notice, but AI breakthroughs and the growing number of camera lenses integrated into certain phones are quoted as potentially requiring more and more RAM.