Samsung Galaxy Z Fold 3 vs Z Fold 2
2
We may earn a commission if you make a purchase from the links on this page.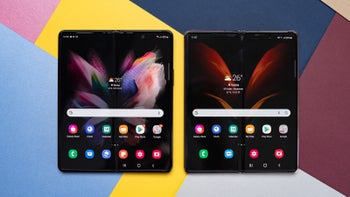 Some say third time's the charm, and we couldn't agree more when it comes to the maturing of Samsung's foldable phone market. Who would've thought just two years ago that we will now be comparing Samsung foldable phones like it's nothing, and these will enter the usual carrier sales cycle of price drops when new successor features are introduced?
Well, we wouldn't call the Galaxy Z Fold 3 a proper third edition, as the
OG Fold had a bunch of teething issues
that Samsung remedied but it still felt like a proof of concept, so we'd actually start the clock from the
Z Fold 2
. A name is a name, though, so let's see how Samsung developed its foldable phone concept from the Z Fold 2 to the
Z Fold 3
.
Samsung Galaxy Z Fold 3 vs Z Fold 2 design and displays
Z Fold 3 display size: 7.56-inches main display with a 1768 × 2208 resolution and 120Hz refresh rate
Z Fold 3 external screen size: 6.23-inches with an 832 x 2268 resolution and 120Hz refresh rate

As you can see, the display dimensions of the Galaxy Z Fold 3 are what the Z Fold 2 offers, both on the outside, and the all-important inner foldable screen panel, just that this time around the cover screen also comes with 120Hz refresh rate.
Moreover, besides the 120Hz main display refresh rate that the Z Fold 2 supports, the Z Fold 3 adds a Samsung S Pen digitizer layer, as you can deduce from its
FCC listing
. Will there be a special "S Pen Edition" of the Z Fold 3 that will cost extra with the stylus tucked in somewhere? Some rumors seem to suggest so, and you can see one pictured courtesy of
Evan Blass
below.
The OG Flip pioneered the use of Ultra Thin Glass (UTG) cover for the bendable display while the OG Fold was still stuck at a polyimide (read: plastic) cover that first users peeled off thinking that it's a
screen protector
.
The
Z Fold 3
will be utilizing ultrathin glass, too, while Samsung is reportedly preparing to use a brand new supplier for it, the tried and trusted Corning. While Corning was developing its UTG covers for foldable phones last year, Samsung used the Germans from Schott as suppliers for the Z Fold 2, with finishing work done at home by DoInsys.
The exclusive three year contract with Schott, however, means high component prices, so Samsung Electronics, the phone subdivision, has been looking for an alternative ever since, and we bet it's glad that Corning managed to pull off its own ultrathin cover glass tech in time.
The final touches on Corning's disk sheets, however, like thinning, chemical treatment, and cutting, will be done by another Korean company but still, a bit of healthy competition is finally entering the foldable phone components supply chain.
New Galaxy Z Fold 3 screen features
First foldable display with an under panel camera.
The first foldable display with UTG to have S Pen input.
The first foldable display that replaces the circular polarizer with a color filter to reduce thickness, increase brightness and lower power.
The display film stack on the Z Fold 3 is much thicker now because of the S Pen digitizer
There is a rugged protection layer under the UTG cover like the one added to the Z Flip 5G.
Another, carbon-reinforced polymer layer, is added under the panel for improved durability.
As you can see, there is plenty that sets the Z Fold 3 apart from the Z Fold 2 in the design and display department, even though their screen diagonals and overall sizes may seem close. The under-display selfie camera adds to the different look and feel, and, on top of that, the Z Fold 3 is reportedly lighter and more durable.
Samsung Galaxy Z Fold 3 vs Z Fold 2 camera
Galaxy Z Fold 2/3 rear cameras: 12MP main + 12MP ultrawide + 12MP 2x telephoto
Galaxy Z Fold 3 selfie cameras: 16MP main display (under-screen), 10MP cover screen (punch hole)
As mentioned above, the big news in the Z Fold 3 vs Z Fold 2 camera department is, needless to say, the introduction of an under-display selfie snapper. Samsung has reportedly been working on under panel cameras for years and we'll finally get to see it in action this year.
What we'll be getting in the rear camera department, though, is the same triple set of 12MP cameras - main, ultrawide, and telephoto - just like the current Galaxy Z Fold 2. On account of the under-screen camera promise, we are more interested in the selfie camera department, and those won't disappoint. The cover screen will have a punch hole for the tried-and-true 10MP sensor of Samsung, while
the under-display unit will sport 16MP resolution
, and we can't wait to test it out!
There are phones on the market with under-display camera already but their implementation leaves a lot to be desired and if Samsung has included one in the Z Fold 3, we bet it felt the technology is finally ready for prime time. Besides, including a slightly inferior selfie camera under the screen to achieve a look uninterrupted by notches or punch holes is a design hit for Samsung.
As for the rear cameras, don't expect a
Galaxy S21 Ultra
-style periscope zooming, there will simply be no place to put the gear, and don't keep your hopes high for the new 50MP GN2 sensor by Samsung that can do much better than the arguably middling camera on the Z Fold 2.
Samsung Galaxy Z Fold 3 vs Z Fold 2 specs and performance
Powered by the Qualcomm Snapdragon 888 chipset, with 12GB RAM and 256GB or 512 GB storage capacity, the Galaxy Z Fold 3 can certainly do one better than the Z Fold 2 with its Snapdragon 865.
Running on the "lahaina" platform, which is Qualcomm's internal model name for its top-shelf Snapdragon 888 chipset, the Galaxy Z Fold 3 manages to outrace the "kona" platform (aka Snapdragon 865) in the Z Fold 2 with a decent margin.
While both phones are rather powerful for anything that the Play Store can throw at them, the newer processor allows for much faster computational photography plus it will be needed to calculate all those S Pen inputs and digitizer doodling that will ensue on the Z Fold 3's display.
Samsung Galaxy Z Fold 3 vs Z Fold 2 battery and charging speeds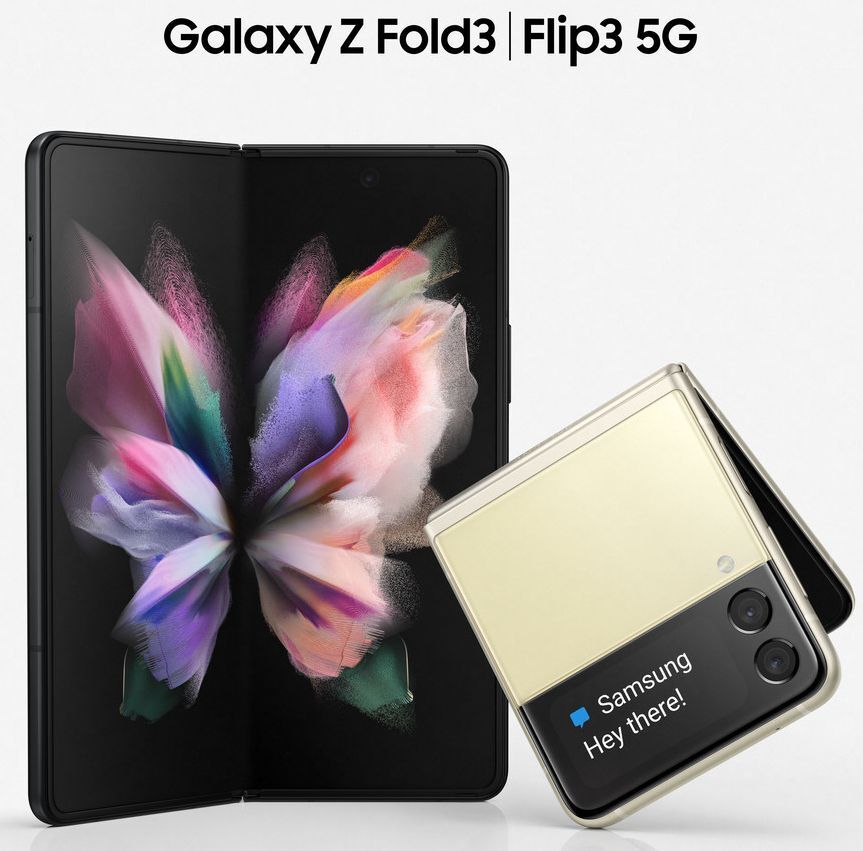 While this may sound like an expected trend for a market that is now in its third model edition, Samsung is reportedly adding features, and unique ones at that, rather than simply updating the processor and camera kits. The rumored
under-display camera
and
S Pen support
will be unique among foldable phones, and add real value to the field.
How, then, may have Samsung managed to allegedly cut the Galaxy Z Fold 3 retail price, given that it adds extra hardware like an S Pen digitizer? Well, one way is by replacing expensive suppliers in the chain with alternatives that are no less experienced but can produce the component for less.
Battery makers ATL and BYD, two of the Chinese giants in the field, have entered the Galaxy Z Fold 3 and Z Flip 2 supply chain, replacing the more expensive packs. Well, expensive is a relative word, given that the report claims a typical phone battery costs $6-$8 but when you mass produce, every bit counts.
Another upcoming Samsung device, the
Galaxy Buds 2
, will be benefiting even more from Amperex as battery suppliers, as apparently Samsung is being charged for the small cells almost as much - $4-$5 - as for the bigger battery packs that go in to phones.
Samsung Galaxy Z Fold 3 vs Z Fold 2 price
Long story short, in 2021 Samsung is optimizing the production costs of its foldable phones the smart way by adding features that don't cost an arm and a leg but add to the evolution of this budding niche, hence the rather significant specs and features advantage of the Galaxy Z Fold 3 over the Z Fold 2.
The Galaxy Z Fold 2 can be had right now at a $200 price drop from its $1999.99 starting price, complete with gifts from Samsung. This, and maybe even lower, will be the Z Fold 2 starting price, too, given the component cost reduction Samsung managed to pull off.
Unless Samsung drops the price of the Z Fold 2 even further below $1500, buying the Z Fold 3 over the Fold 2 is a no-brainer. Given that the Z Fold 2 carrier models are already out of stock and only the unlocked version is currently offered by Samsung, we'd wager to guess that the Z Fold 2 will pull off a
Galaxy S20
, i.e. be discontinued when the Z Fold 2 lands at a lower starting price.