LG Spectrum vs Motorola DROID RAZR
20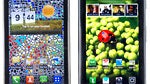 Introduction: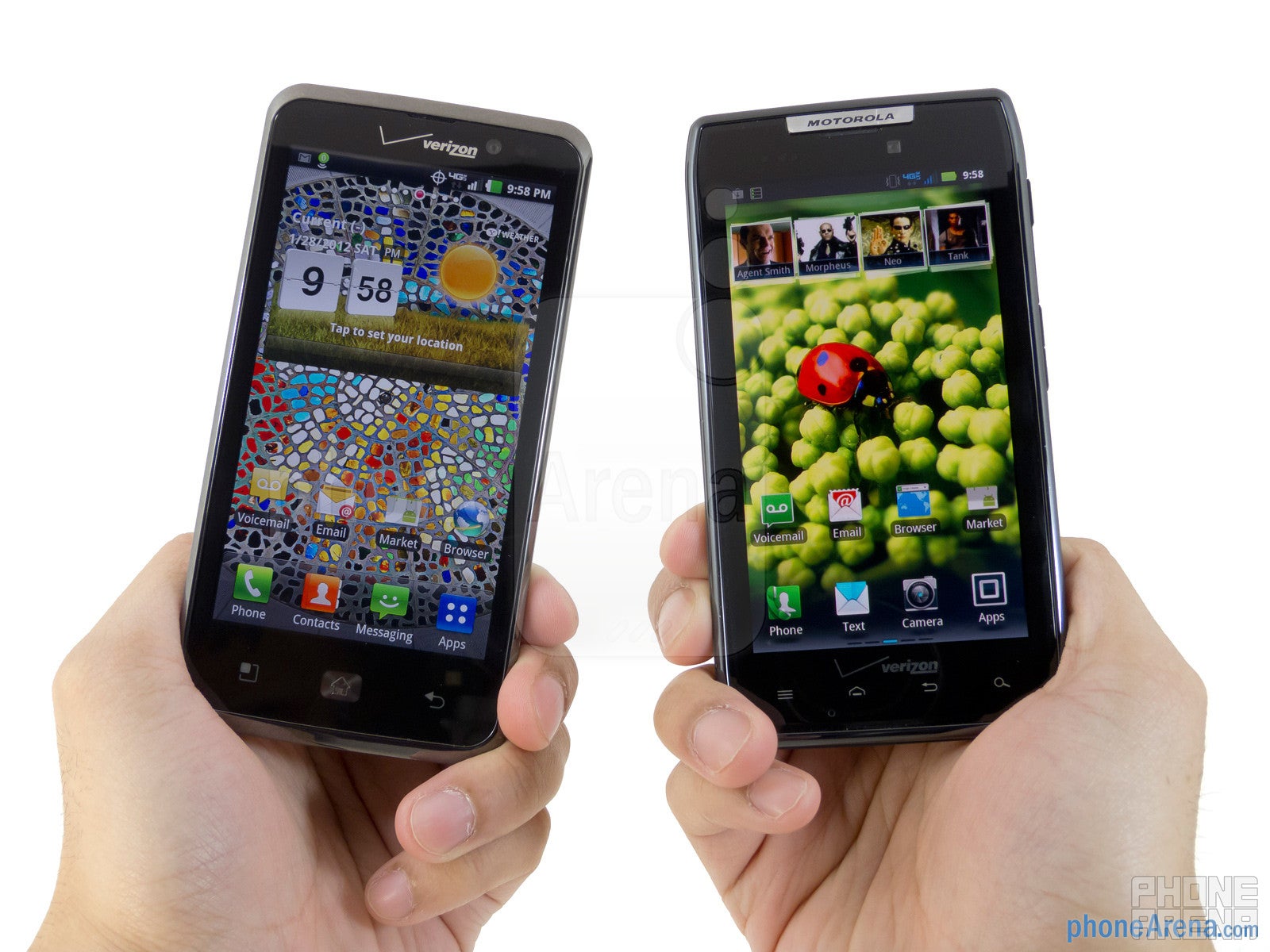 Alright, so the
LG Spectrum
can't contain the power and allure found with the Ice Cream Sandwich trotting
Samsung Galaxy Nexus
, but you simply can't keep it out of contention if you're looking for a new smartphone to call your own. This time around, we're going to have it compete against the handset we proclaimed to have the best design out of all the smartphones released last year – the
Motorola DROID RAZR
. Sharing a good amount of commonalities, like their 4G LTE connectivity and dual-core processors, these two are remarkably equipped in providing a top-notch experience, but as we've come to expect, it takes something more to be memorable.
Design:
So here's the deal. On one hand, you have the all-plastic construction of the LG Spectrum, which doesn't help when its glossy back cover is easily dirtied by smudges and fingerprints. On the other hand, there's the built like a tank construction of the Motorola DROID RAZR that oozes from head to toe with quality and top-notch materials. Furthermore, there's something enchanting about the killer styling of the DROID RAZR that reels us in – and not to mention it's ridiculously thin and lightweight for its size! Combining all of those factors, there's no argument in this one as the Motorola DROID RAZR is hands down the better looking one.
Going by the numbers, the LG Spectrum easily comes away with the trophy in the detail department as its 4.5" True HD (720 x 1280) IPS TFT display is able to boast a pixel density of 329 ppi. In comparison, the Motorola DROID RAZR is still able to produce a decent pixel density of 256 ppi with its 4.3" qHD (540 x 960) Super AMOLED Advanced display. If there's one thing that catches the gaze of many onlookers, it has to be the tantalizing saturated colors produced by the DROID RAZR's
display
.
Ready to make those self-portraits a lot easier to shoot, they both feature 1.3-megapixel
front-facing cameras
for the occasion – plus, they're ready for those lengthy video chat sessions too.
Namely because they protrude more, we prefer the dedicated
power button and volume control
of the LG Spectrum, but it's still not that bad with the Motorola DROID RAZR. With the Spectrum, its
microUSB ports
is the one-stop port for charging, data connectivity, and video-out functionality with the aid of an optional MHL adapter. Meanwhile, the DROID RAZR keeps things separated as it boasts a microUSB and
microHDMI port
.
Ready and willing to take photos, these two high-end smartphones feature an 8-megapixel auto-focus
camera
with LED flash, which can naturally record high definition 1080p videos as well.
LG Spectrum 360-degrees View:
Motorola DROID RAZR 360-degrees View:
Recommended Stories