Xiaomi might need to tone down its 'unobtrusive' smartphone ad-pushing 'philosophy'
16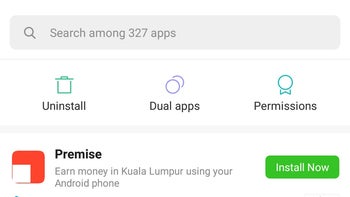 Xiaomi might be great at selling
smartphones
(
and smartwatches
, and laptops) with impressive specifications and robust designs for
incredibly reasonable prices
, but somehow, the company has to make enough money to afford those hilarious
Apple-spoofing stunts
.

Enter ads described as "unobtrusive" in response to growing discontent among Reddit users owning various Redmi and Mi-series devices. Advertising has always been and will continue to be "an integral part of Xiaomi's Internet services", which in turn is highlighted as a "key component of the company's business model."
That's all fine and dandy, making perfect sense for users aware they need to sacrifice
something
at certain price points, but the question is where do you draw the line. Are ads shown in a phone's pre-installed music player acceptable? How about the settings menu or even popular home screen widgets like the MIUI App Vault?

Those are only a few of the places Xiaomi fans have found (arguably intrusive) advertising material in lately, and the problem appears to have gotten worse following recent software updates.

But without a doubt, the worst part is that, although Xiaomi claims it upholds the "user experience by offering options to turn off the ads", some people say those "options" don't always work as advertised. Specifically, a number of fuming Redditors are claiming they still see ads pretty much everywhere even after turning off "recommendations" from their phones' settings menu.
It's worth highlighting that Xiaomi is by no means the only smartphone-making company in the world accused of forcing ads down its users' throats (
OnePlus
and
Samsung instantly come to mind
), but what people are describing (and largely backing with substantial evidence) on Reddit feels particularly aggressive and obtrusive.