The names of two upcoming OnePlus foldables may have been revealed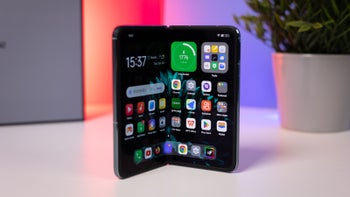 Reportedly (and somewhat surprisingly) stopped in its tracks by the success of Apple's "conventional" iPhone 14 family, the growth of the
global foldable market
is expected to bounce back in 2023 thanks in part to multiple new smartphone brands joining the game to give Samsung, Huawei, and Oppo a run for their money.
Alongside
Google
, OnePlus is probably the biggest name in the mobile industry likely to make a foldable move sooner or later, and although there's still a lot we don't know about the brand's first alternatives to the popular Galaxy Z Flip and Z Fold lineups, one key detail is seemingly out of the bag now.
According to Mukul Sharma, an increasingly reliable and prolific Twitter tipster with the handle
@stufflistings
, the OnePlus V Fold and OnePlus V Flip monikers have recently been trademarked, which may or may not mean exactly what you're thinking.
That's because tech companies don't always end up using everything they trademark for actual marketing purposes, and even when they do, it's impossible to predict a product's release timing based on the timing of a trademark registration.
All that being said, it's clear that OnePlus is at least considering the possibility of releasing direct Galaxy Z Fold and Z Flip rivals with similar names at some point in the future, which is enough to get us dreaming.
It remains to be seen exactly how "near" that will be, but for what it's worth, the start of "internal testing" most likely doesn't signal an announcement for the OnePlus V Fold
or
OnePlus V Flip on February 7 alongside the
global version of the OnePlus 11
flagship, the already thoroughly detailed
OnePlus Buds Pro 2
, possibly very familiar-looking
OnePlus 11R
, and first-of-a-kind
OnePlus Pad
.