Kuo gives some more info on a foldable iPad; the new device may be equipped with a kickstand
6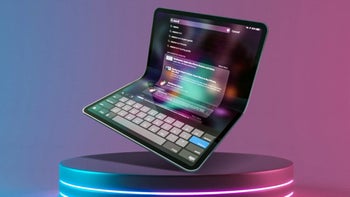 Roughly a month ago, reputable industry analyst
Ming-Chi Kuo spoke about a foldable iPad to come in 2025
. Now, the insider has some more predictions to share about the device, and he also indicates the possibility of a foldable iPad being released in 2024.
Foldable iPad: possibly coming in 2024, featuring a built-in kickstand
The analyst talks about Anjie Technology, a firm that will reportedly benefit from an all-new design foldable iPad: according to him, the device might feature a built-in kickstand. The analyst's sources indicate the kickstand may be made from carbon fiber, which will make it lighter and more durable.
Kuo
also indicates iPad shipments for 2023 may decline, given the fact that there may not be new iPads in the next 9-12 months. He expects mass production for the iPad mini refresh to start in the first quarter of 2024. Based on this, the analyst predicts a decline of 10-15% in iPad shipments for 2023.
He says that the foldable iPad in 2024 will boost shipments and also bring some novelty to the product mix.
Although many companies have now dipped their fingertips (and even hands) into the foldable market, Apple has yet to join the fun. Rumors about a possible
foldable iPhone
have been circulating the internet for at least a couple of years, but this iPhone is yet to come (and nothing's really heard about it anymore). It is possible Apple decides to go for a foldable iPad instead, thus diversifying its iPad portfolio.
(3/3)
Anjie Technology will be the new beneficiary of the all-new design foldable iPad. There may be no new iPad releases in the next 9-12 months as the iPad mini refresh is more likely to begin mass production in 1Q24.

— 郭明錤 (Ming-Chi Kuo) (@mingchikuo) January 30, 2023
According to Kuo, Anjie Technology (the company that's supposedly going to supply a carbon fiber kickstand for the foldable iPad) is expected to continue benefiting from a trend of foldable devices equipped with kickstands.
Of course, these are still rumors and predictions, so do keep in mind that Apple may decide to change course.