The full guide to 5G: speed, compatible phones, benefits
6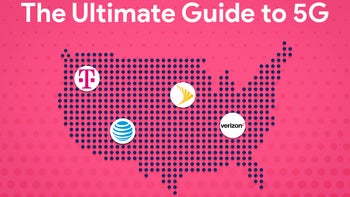 5G—the next-gen wireless data technology that will allow you to download full-length movies in a matter of seconds—is finally here. Well, it's here and there, definitely growing. In 2021, it is now more widespread then ever, with the three major US carriers widening their supported areas; while the list of the
best 5G phones available right now
keeps growing.
That said, 5G isn't only about fast mobile data. It also has extremely low latency, which makes streaming 4K content on the go—or even streaming entire games in real time—a breeze! 5G is important not only for phones, but for smart cars, industrial complexes, and even your home (eventually). But this gradual introduction is creating some confusion, with many people not knowing what 5G is, how much faster 5G really is than 4G, which carriers offer the service, and what regions are covered by the super-fast network.
We are here to answer all these questions, and more!
What is 5G?
Let's first start with the most basic question. What is 5G? 5G is the 5th generation of mobile network, after 1G, 2G, 3G, and 4G, and it is meant to deliver faster download speeds, low latency, and increased availability. It is designed to connect people, machines, and literally everyone and everything in a reliable and fast mobile internet connection.

What underlying technologies make up 5G?
5G is based on a technology called OFDM (Orthogonal frequency-division multiplexing), and this is basically a method of distributing digital signal across several channels to avoid interference of the said signal.
On top of that, 5G also uses 5G NR technology, which is a global standard for a unified, more capable 5G wireless air interface. This second tech works together with OFDM and therefore ensures better scalability, meaning more people can get access to 5G.
5G operates on different bands, as many of you may have already seen network bands types in relation to 5G. Each of these types of bands has its advantages and disadvantages, and chances are that the 5G networks of the future will use all of them in combination. However, in the early stages of the rollout, not all of them are used in concert yet.
For more on the different types of 5G bands, and what carriers support which 5G bands, you can read our
5G bands explainer
article.
Who invented 5G?
You may be wondering how did 5G actually come to be. Well, 5G is not owned by a company or a person, and many companies have worked together to bring the new technology to the end-users.
The
3rd Generation Partnership Project (3GPP)
is an organization that defines the global specifications for 3G, 4G LTE, and 5G, and many of the companies taking part in this organization have greatly contributed to the development of 5G. One such company is Qualcomm, for example.
How much faster is 5G than 4G?
Right now, in cities where 5G is widely available, speeds can be substantially faster than 4G. In the table below, you can see how the average speeds of 5G and 4G compare with each other.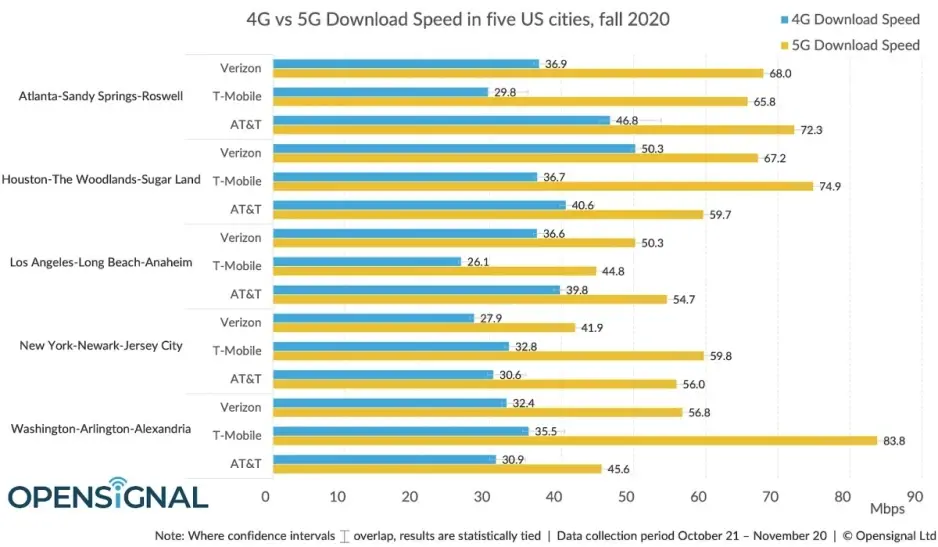 *Image is from
OpenSignal research
.
As you can tell, the image above shows us the average download speeds on 5G in the US. Clearly, 5G average download speeds are at least twice as fast as average download speeds on 4G.

How fast is 5G in Mbps?
According to
Ookla's Speedtest report
from the first quarter of 2021, 5G speed depends on the modem in your phone and the carrier of your choice. The speeds here are average (median) speeds recorded for different devices and carriers.
The Snapdragon X55 5G modem (seen in the Galaxy S20 series) recorded a median 5G download speed of 66.63 Mbps, while phones with the latest Snapdragon 888, which has integrated 5G, recorded median 5G speeds of 64.63 Mbps. The iPhone 12 Pro and Pro Max achieved median download speeds of 67.88 Mbps.
By carriers, the reported median download speeds are as following: for T-Mobile 82.35 Mbps, for AT&T 76.60, and Verizon – 67.23 Mbps.

In terms of manufacturer performance, OnePlus phones on average have a median download speed of 50.79, Samsung phones 43.73, and iPhones 40.91 Mbps.
Where is 5G already available?

Primarily, 5G is available in the US (although not everywhere, but you can see on the coverage map where it has already been deployed), Canada, Australia, the UK, Europe (certain countries), and some countries in Asia.





Across the globe, more and more countries are now developing their 5G infrastructure as we speak, and more and more cities and areas are getting access to the faster 5G networks. Check our guide on

where is 5G available in the world

for more details on countries and cities with 5G.
5G coverage map of the US for Verizon, T-Mobile, and AT&T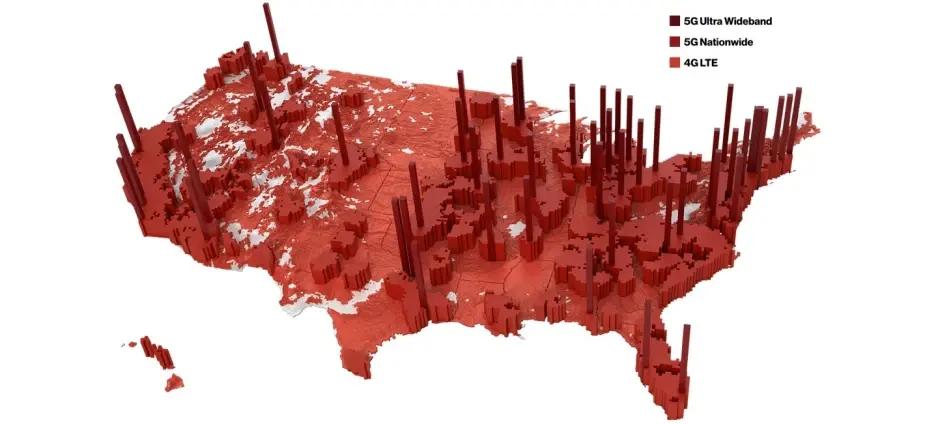 Verizon 5G coverage map

AT&T 5G coverage map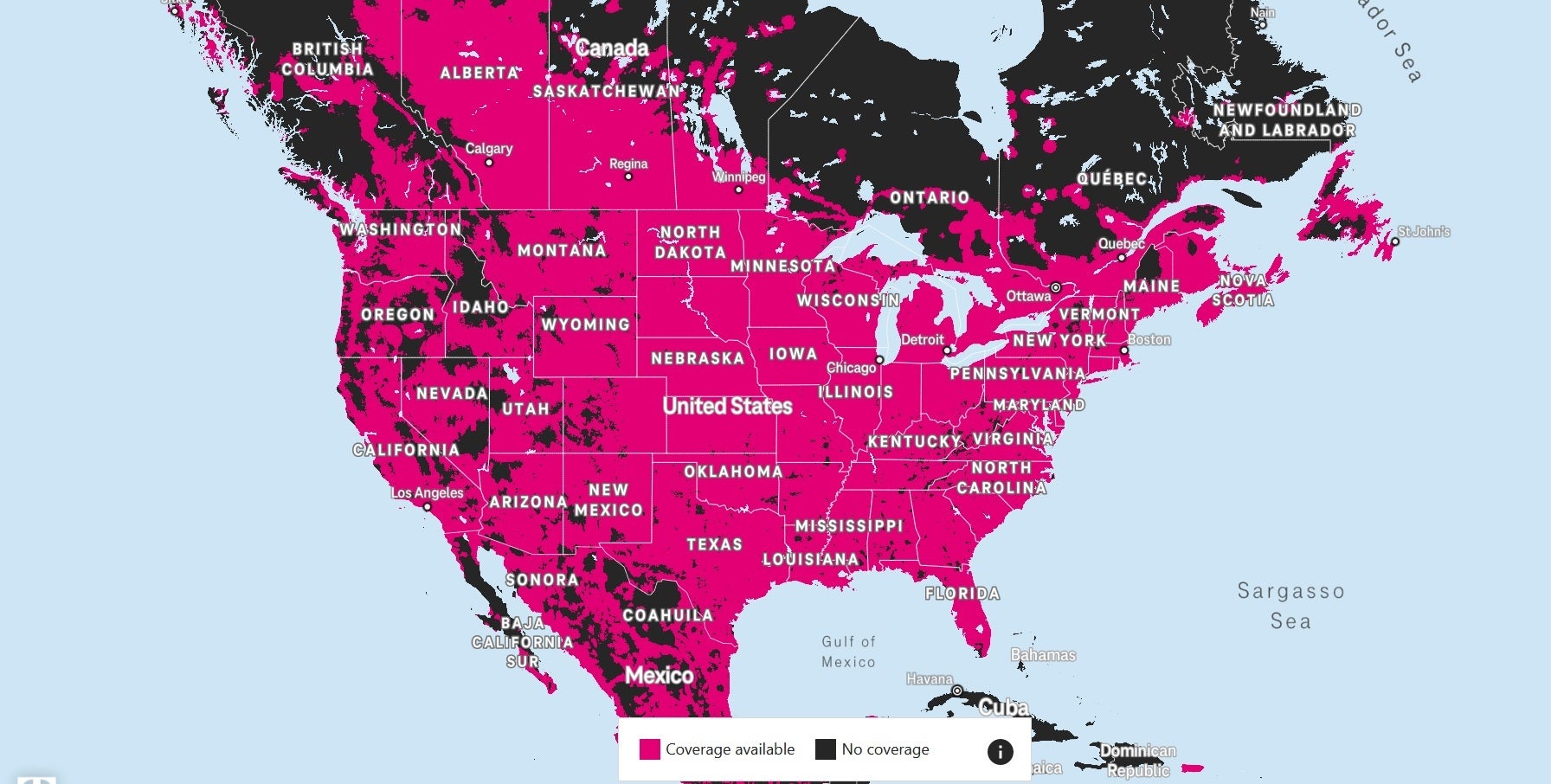 T-Mobile 5G coverage map
For more detailed information about the areas, covered by these carriers, you can check out:
What do you need 5G for?
Theoretically, 5G is 10 times faster than 4G in certain areas, and that brings several possibilities for the newer technology. For example, 5G enables ultra-fast downloads, in case you want to download a full-length movie, 5G will make that possible for less than a minute.
With 5G, you will still be able to do all the things you did with 4G; however, things like movie downloads will happen in a blink of an eye, so to speak. It will also improve upon AR/VR experience with its ultra-low latency. Connecting IoT will also be seamless. It can also be beneficial for the health industry, as it can make real-time patient monitoring possible. Of course, as the technology grows, many more use cases will show up.
What phones support 5G?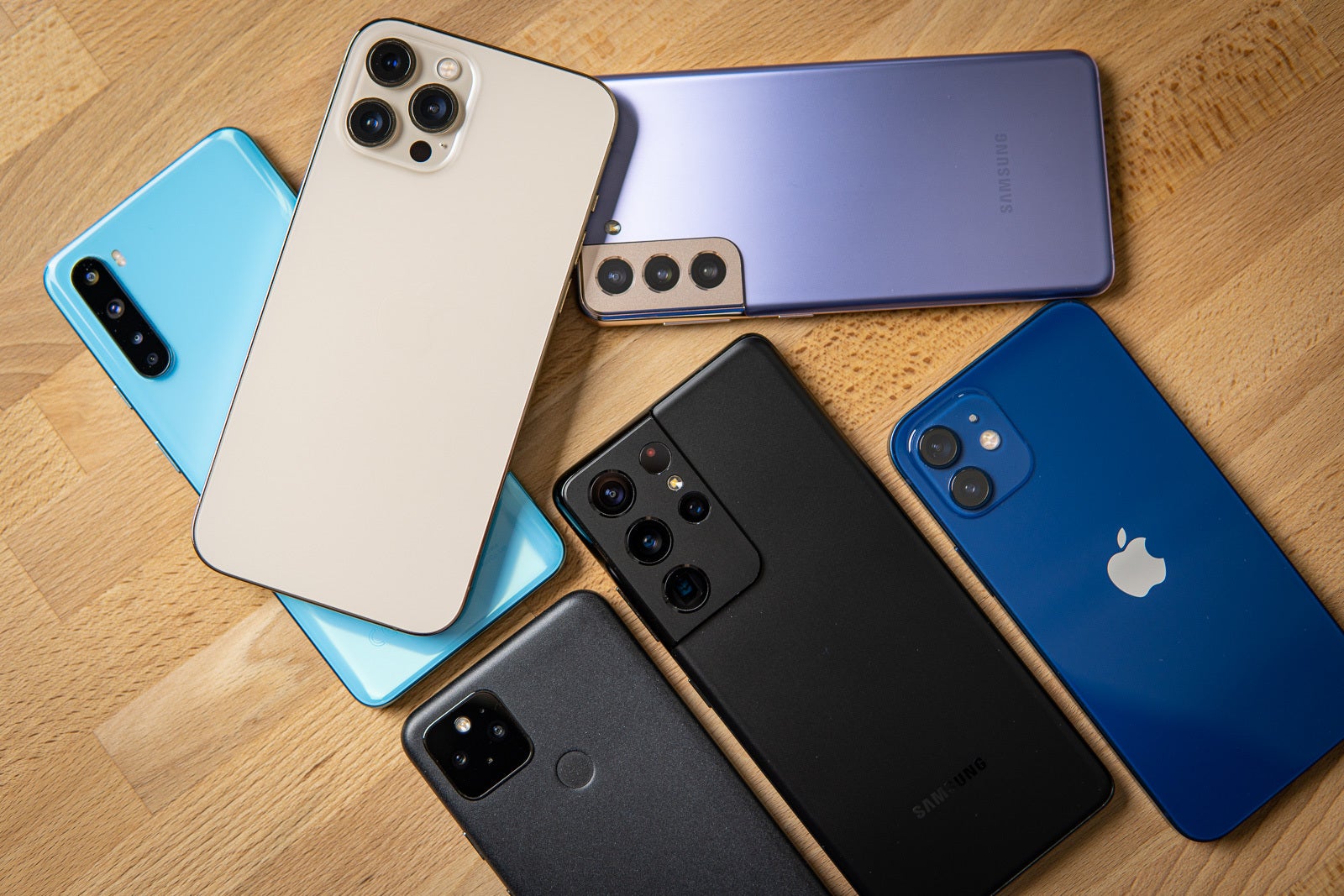 Right now, all the popular flagships, such as the
Samsung Galaxy S21
and the
iPhone 12
series support 5G. So do the OnePlus 8 and OnePlus 9 series, and the Pixel 5. From the midrange segment, popular midrangers with 5G include the Galaxy A52 5G, the Galaxy A71, and the Galaxy A51, as well as some Motorola budget-friendly phones.
By now, the majority of new phones that get released have 5G support; however, you might want to check on our specs page if you're wondering for a specific model.
Keep in mind that although a new phone supports 5G, supported 5G network bands may differ. Due to that, if you purchase a phone with AT&T for example, you may not be able to use it on Verizon's mmWave network (and vice versa).
The thing is that the carriers all have different network bands for 5G, and some network bands need additional antennas built in the phone by the manufacturer, so once a Verizon 5G phone, forever a Verizon 5G phone, so to speak.
Some phones, like the iPhone 12 Pro Max, support a wide variety of bands, and if you buy unlocked, you can later activate on any of the carriers, but you have to precisely check for the bands of your carrier to make sure it will be supported.
Verizon vs Sprint vs T-Mobile vs AT&T: 5G plans compared

Aside from getting a phone that supports 5G, you'll also need to take a look at what plans the carriers have on offer. All three major carriers in the US already support 5G, but as you'll see, their conditions and offers are quite different.
Here are the current best 5G plans from the three major carriers:

T-Mobile has the cheapest 3-line $120/$140 Magenta/Max 100GB/unlimited 5G plans, and wider 5G coverage.
AT&T does well with the coverage/price/perks ratio crown of the high-end 5G plans, with 100GB cap and HBO Max.
Verizon's plans have the limited in scope UWB 5G, but the 4G fallback is fastest, coverage is the best, and it throws in Disney+, Hulu and Apple Music.
Verizon vs AT&T vs T-Mobile 5G speeds comparison: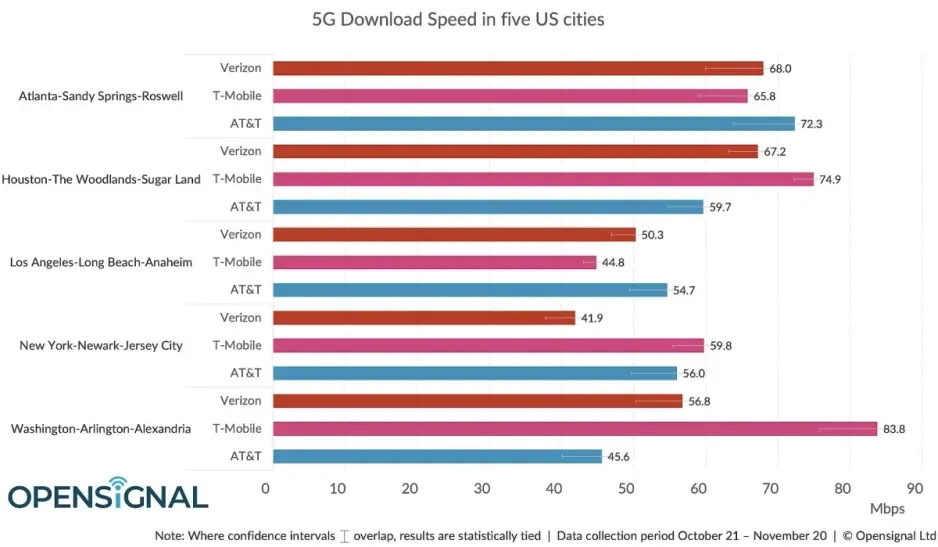 How might 5G affect the global economy?
5G can bring tremendous growth to the global economy.
Qualcomm's report on the subject
indicates that thanks to 5G, we see $13.1 trillion of global economic output, $22.8 million new job positions have been created.
According to the research, the impact of 5G on the global economy is much greater than previous network generations. On top of that, 5G also brings sustainability benefits such as it helps eliminate emissions with efficient network equipment, reduces pollution, and increases energy efficiency. We know that it can also improve upon many areas such as, for example, the health industry, where patients will be able to be monitored in real-time.
Of course, despite being around since 2019, 5G is still in its infancy and there's more to learn on how exactly it will affect the global economy in the coming years.
Recommended Stories