Tile CEO calls Apple 'a runaway monopoly train' following AirTags release
19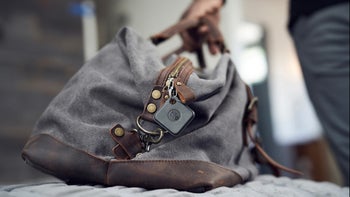 Tile's CEO CJ Prober is openly unhappy with Tim Cook's decision to enter the mobile tracker business. This was revealed in an interview for
Bloomberg
. Apple's
AirTags
have been out for two weeks now (although most aren't delivered yet), but
Tile
is already sensing the great threat they'll be for its business.
What's the matter
Prober says that
Apple
has put Tile at a massive disadvantage with the release of the AirTag and recent changes to iOS, including the way it interacts with Tile trackers. Tile's CEO goes back to 2019, when Apple launched the
Find My app
, claiming the Cupertino-based company "made a number of changes" which caused difficulties for Tile users that wanted to use the trackers on their iOS devices.
He claims that the changes suggested "Tile was broken when it wasn't" and goes on to call the Cupertino-based giant a "runaway monopoly train."
He isn't happy that existing Tile devices don't get access to the Find My network either, and says that this coupled with the "seamless activation... and UWB chip (for precise location) are the only things that set the two trackers apart.
"Apple does not need to take advantage of its monopoly position, the App Store and the iPhone, (and) enable advantages that only they can partake in... They can make those advantages available to all companies so we can compete on a level playing field."
Tile had previously tried to negotiate with Apple for access to the U1 Ultra Wideband chip, but Tim Cook and company weren't convinced. However, Apple had a change of heart recently and announced that it'll release a draft Ultra Wideband specification soon which will give others access to the U1 chip. Moreover, Apple's Find My network is now
open to third-party manufacturers
that want to make new products with AirTag capabilities.
What's next for Tile
CJ Prober is not worried about the company's long-term future, saying that "the good news is that Tile is very well positioned (with) a super differentiated product cross-platform."
He thinks that the lack of a need for an accessory to attach Tile to your things and the range of different Tiles is enough to help them keep up with the new big dogs - Apple &
Samsung
(for the
Smart Tag
).
Whether that's true will remain to be seen. But one thing's for sure — now that Apple and Samsung have entered the market, other brands will surely follow suit in the near future, making it even harder for others to compete.


In the meantime, Tile is working with
Epic Games
and
Spotify
in a Coalition for App Fairness and testified against the fruit-named brand in the trial vs Epic Games, which was created after Apple
took down Fortnite
from the App Store.