Spotify says Apple Music has an "unfair advantage," files complaint with the EC
30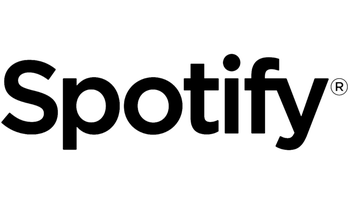 The founder and CEO of Spotify,
Daniel Ek, announced today in a blog post
(via
Gizmodo
) that Spotify has filed a complaint against Apple with the European Commission (EC). The executive says that when it comes to Apple Music and the App Store, the company gives itself an unfair advantage, violating EC antitrust regulations. Ek says that Apple does this through the "Apple Tax." That is the 30% of monthly subscription fees that Apple takes on subscriptions made through its payment system.
Ek says that because Spotify is forced to pay the "Apple Tax," it has to raise its price in the App Store above that of Apple Music. Right now, both music streaming platforms have the same prices. That would be $9.99 a month for individuals, $14.99 a month for families with up to six members, and $4.99 a month for verified students. However, if you choose to pay your subscription fee through Apple (an in-app payment), Spotify charges $12.99 a month for individuals, $16.99 a month for families and $7.99 a month for verified students.
UPDATE:
Apple has released a statement criticizing Spotify for using the App Store to help it grow over the years without making any contributions to that marketplace." The company refutes some of Spotify's claims. For example, Apple says that it has allowed Spotify to update the app over 200 times. Apple says it rejected updates when Spotify didn't follow the App Store rules. Apple also points out that 84% of the apps in the marketplace don't pay it a dime, and accuses Spotify of wanting all the benefits of a free app without being free."
Additionally, the executive says that if it bypasses Apple's payment system, Apple will limit Spotify's communications with its subscribers. For example, Ek says that in some cases Apple won't let it send emails to Spotify users who use the service on an Apple device. He states that "Apple also routinely blocks our experience-enhancing upgrades. Over time, this has included locking Spotify and other competitors out of Apple services such as Siri, HomePod, and Apple Watch."
"It's why, after careful consideration, Spotify has filed a complaint against Apple with the European Commission (EC), the regulatory body responsible for keeping competition fair and nondiscriminatory. In recent years, Apple has introduced rules to the App Store that purposely limit choice and stifle innovation at the expense of the user experience—essentially acting as both a player and referee to deliberately disadvantage other app developers. After trying unsuccessfully to resolve the issues directly with Apple, we're now requesting that the EC take action to ensure fair competition."-Daniel Ek, founder, CEO, Spotify
All Spotify wants, says its founder, is to be treated the same as apps that don't pay the 30% tax such as Uber or Deliveroo. The executive says that all apps should be able to compete fairly, and Apple Music shouldn't get an advantage because Apple owns the App Store. He adds that all App Store users should have a choice of payment systems, and not be locked into using Apple's platform. And Ek says that all app stores should not be allowed to control communications, including marketing and promotions, between services like Spotify and its customers.
If Apple is eventually found to have violated anti-trust regulations in the EU, it can be slapped with a fine and be forced to make some changes to the App Store.


Because of the Apple Tax, App Store customers paying for Spotify are charged more to make in-app payments