TikTok's upcoming service is just as weird as some of its viral videos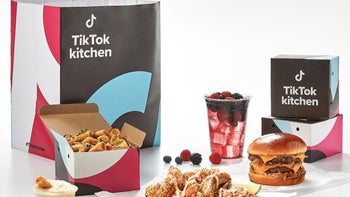 TikTok is a very weird place
, so it makes sense for the company next service to be just as weird. Add to that the service it has nothing to do with social media and you have the perfect formular for weirdness.
The social network giant announced it has teamed up with Virtual Dinning Concepts to launch the so-called "
TikTok Kitchen
," a delivery-only restaurant service available to users across the United States.
What makes the service weird is the menu, which is completely inspired by the most viral food posted on TikTok. That means those who see something in a TikTok video they'd like to taste, there's a high chance they'll be able to order it from the said service.
As per TikTok's statement, the service will launch in the United States in March 2022 and the initial menu will include the social media's most popular dishes including baked feta pasta, smash burger, corn ribs and pasta chips.
As per
TechCrunch's report
, TikTok confirmed that creators will receive credit for dishes within the menu and will be featured prominently throughout the partnership. There was no mention of any financial compensation though, so there's a high chance that TikTok will offer these creators exposure for they work.
Obviously, TikTok Kitchen isn't the first step toward a restaurant empire, but just another marketing campaign meant to better monetize some other aspects of the social media service. It's unclear how long the service will be available, but TikTok claims this is a campaign to bring out of the ordinary food to fans.