T-Mobile vs Verizon vs AT&T: everyone's a winner (and a loser) in comprehensive new comparison
5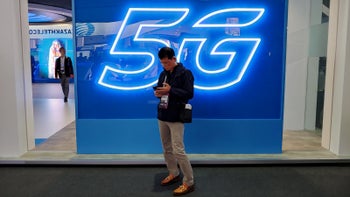 If you haven't checked your calendar of late, you might be surprised to find out that it's still early February despite a whole bunch of interesting products from brands as diverse as Samsung,
OnePlus
, and
Apple
already going official this year.
That also means last year's comparisons of the network experiences provided by Verizon, T-Mobile, and AT&T are still coming in, with the latest report quite possibly looking at the greatest set of data out there to deliver a more complete and slightly different picture from what
Opensignal
,
Ookla
, and
umlaut recently showed
.
And the overall winner is...
AT&T?!? That may seem surprising (even shocking) after so many reports from so many different analytics firms ranking T-Mobile ahead of all its US competition, but this is actually not the first time when RootMetrics doles out the most national prizes to the third-largest wireless service provider in the US by subscribers instead.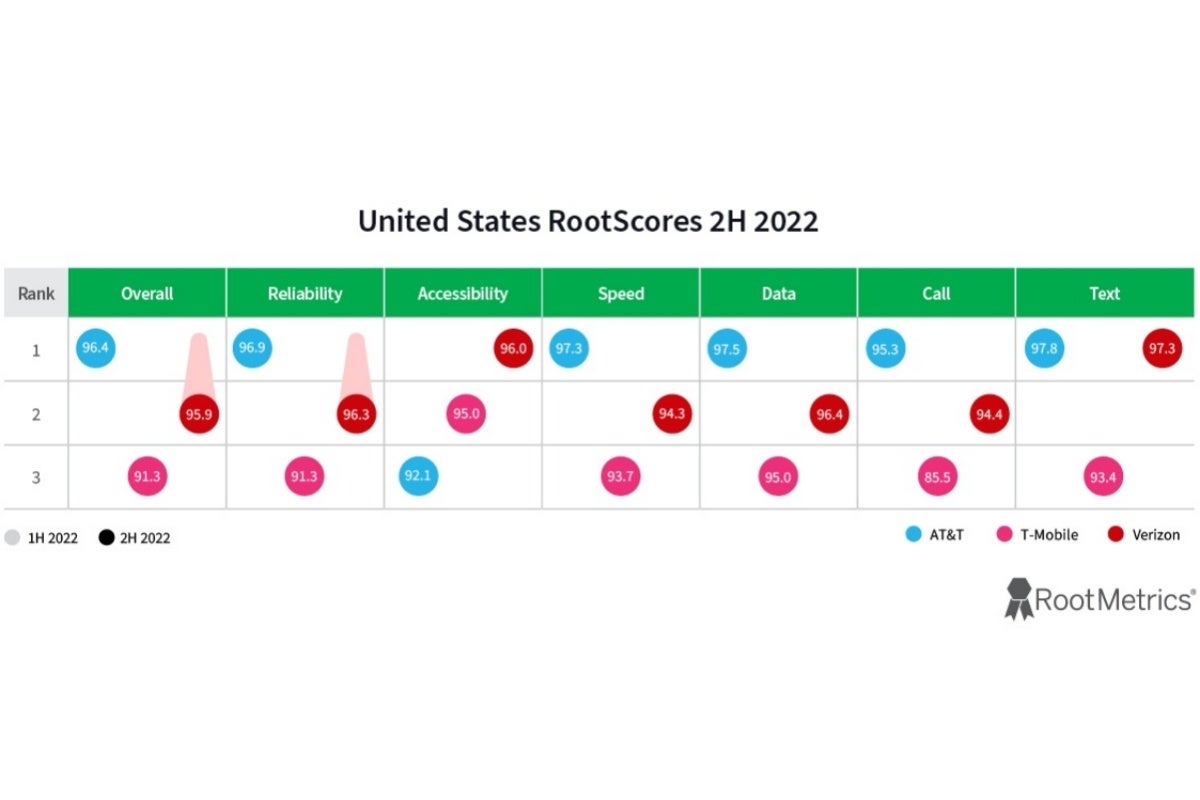 Even by those standards, however,
AT&T
's performance in the
H2 2022 State of the Mobile Union study
is outstanding, earning six out of a grand total of seven trophies, one of which is statistically shared with Verizon in the Text category.
Big Red did manage to outright win the Accessibility battle, leaving the Reliability, Speed, Data, Call, and of course, the Overall crowns to Ma Bell. That basically means AT&T is the best carrier across the nation in the eyes of this particular group of researchers, although the actual end user experience is likely to vary wildly from state to state, city to city, phone to phone, and cellular technology to technology.
These seven "RootScore" categories, mind you, take into consideration not just 5G connectivity, but 4G LTE and even sub-4G standards too, aiming to provide an outlook as realistic and as accurate as possible of a wireless landscape where 5G speeds haven't yet reached a "point of ubiquity."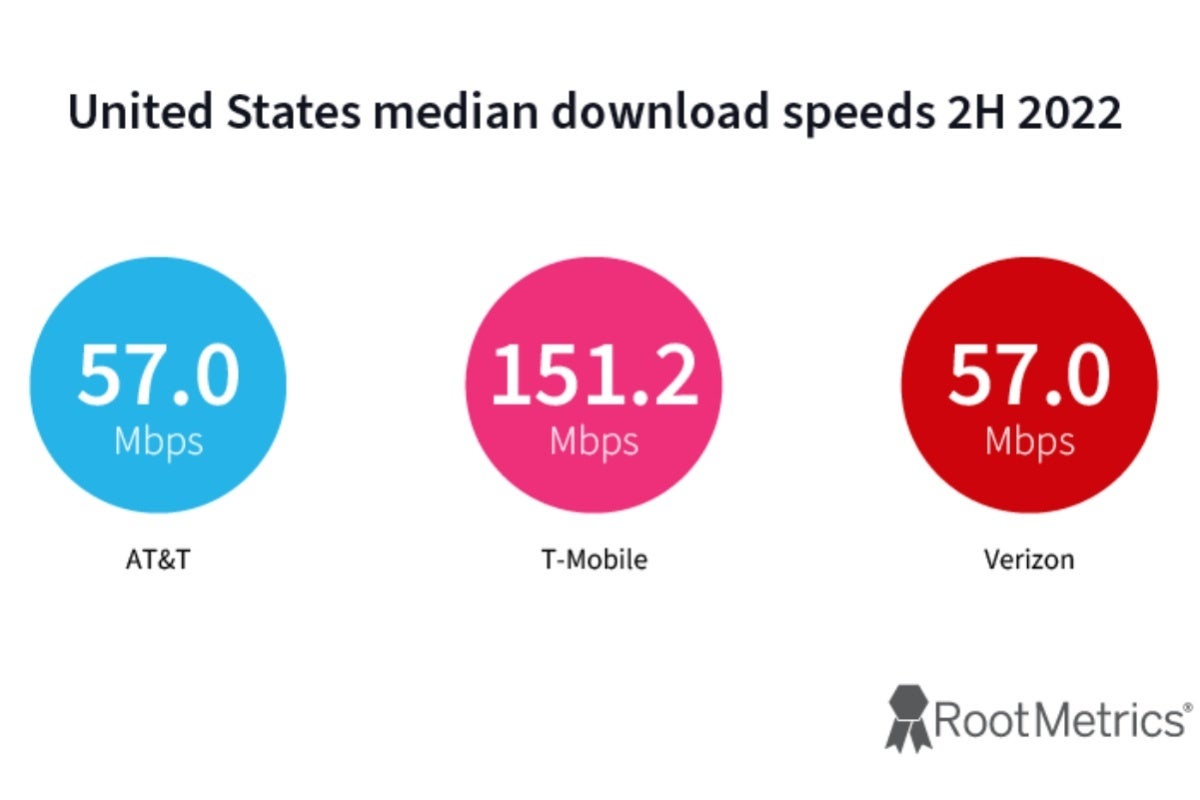 Speaking of speeds, it's definitely important to point out that T-Mobile has by far the highest overall median download numbers in the US, but thanks to much better consistency, AT&T comfortably wins that gold medal, followed by Verizon in the silver position.
AT&T is the overall mobile network performance victor at the state level as well, while
Verizon
is once again the nation's metropolitan champion, leaving its arch-rivals in the dust and somehow managing to improve an already towering tally of individual wins from
the first half of 2022
.
Is T-Mobile this report's biggest loser?
You might think that after reading all of the above and seeing the "Un-carrier" unable to take home a single overall trophy, but as usual, T-Mo's strengths lie in the 5G sections.
Just like pretty much everyone else, RootMetrics views Magenta as the nation's 5G experience champ thanks to an unrivaled combination of speed and availability.
T-Mobile
's 5G service is on the whole significantly faster and substantially more widespread than what the competition can offer, although Verizon is in the lead when it comes to 5G reliability for the fourth "test period" in a row.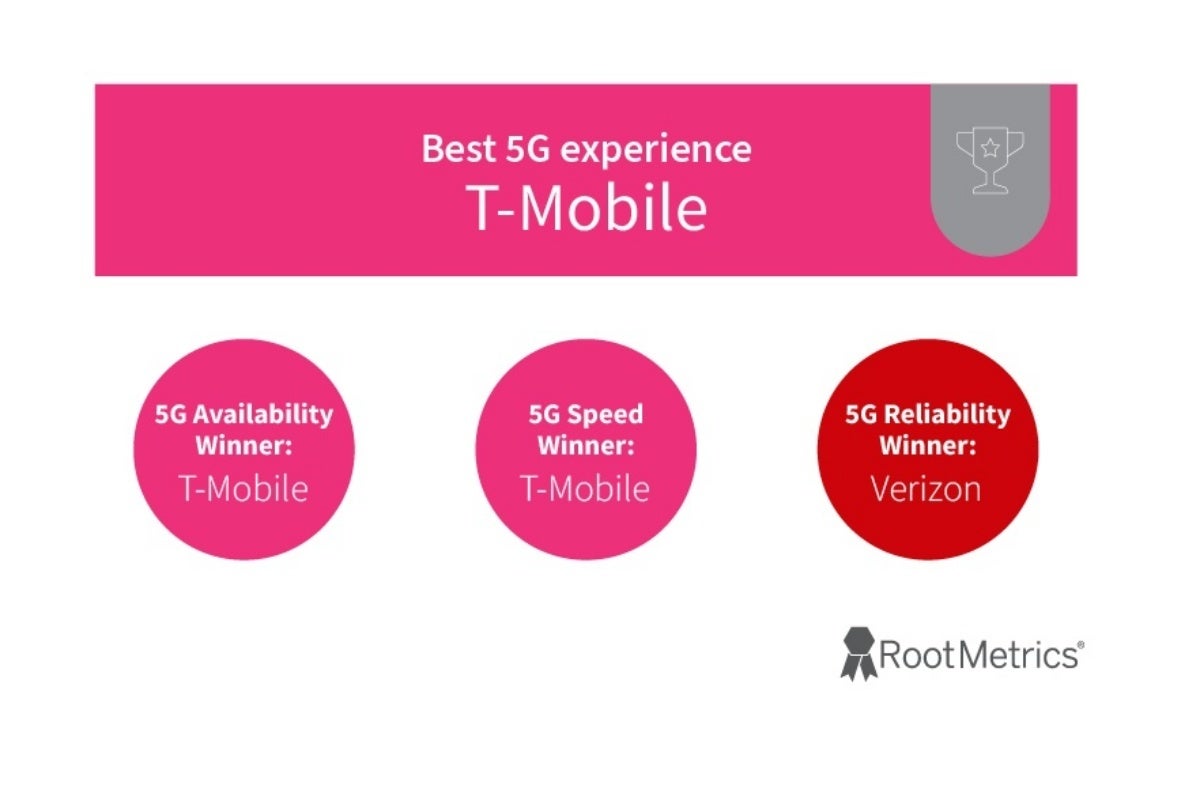 The overall network experience winner doesn't have a lot of 5G results to be proud of, failing to earn a single individual market cup for fastest 5G download speeds out of a total of 125 and settling for a measly four 5G availability crowns, compared to a whopping 101 for T-Mobile.
But even AT&T is in front of T-Mo as far as 5G reliability is concerned, and in terms of 5G speeds, both AT&T and Verizon are making great progress in markets where
C-band spectrum has been deployed
last year.
This technology is an answer to Magenta's industry-leading mid-band spectrum, and although it's unlikely to unseat the nation's current 5G speed kind anytime soon, it's definitely closing the gap in a bunch of places around the country.
At the end of the
day
year, T-Mobile, AT&T, and Verizon can all find things to smile about in this incredibly detailed new report, based on nearly 3 million tests conducted in more than 6,000 indoor locations and across over 230,000 miles during the second half of 2022. And industry-wide evolution is after all the most important thing to take away from these kinds of tests, right?