Yet another in-depth US 5G report highlights T-Mobile's supremacy but also AT&T's huge progress
3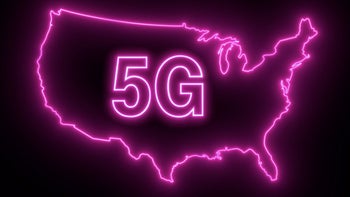 How many times and in how many different ways can different analytics companies document, investigate, and emphasize T-Mobile's dominant position in the US wireless industry as far as 5G infrastructure goes?
You'll probably find out the answer to that question if you continue to keep your eyes peeled on our website, but for now, there's a new report to discuss that unsurprisingly echoes (for the most part) the conclusions of nearly all similar research papers produced over the last couple of years.
T-Mobile 5 - Verizon 1
That's... actually not the worst defeat Big Red has ever registered in a nationwide 5G battle, but it's obviously a lousy result for a company that (somehow) still touts the largest number of customers among the top three US mobile network operators.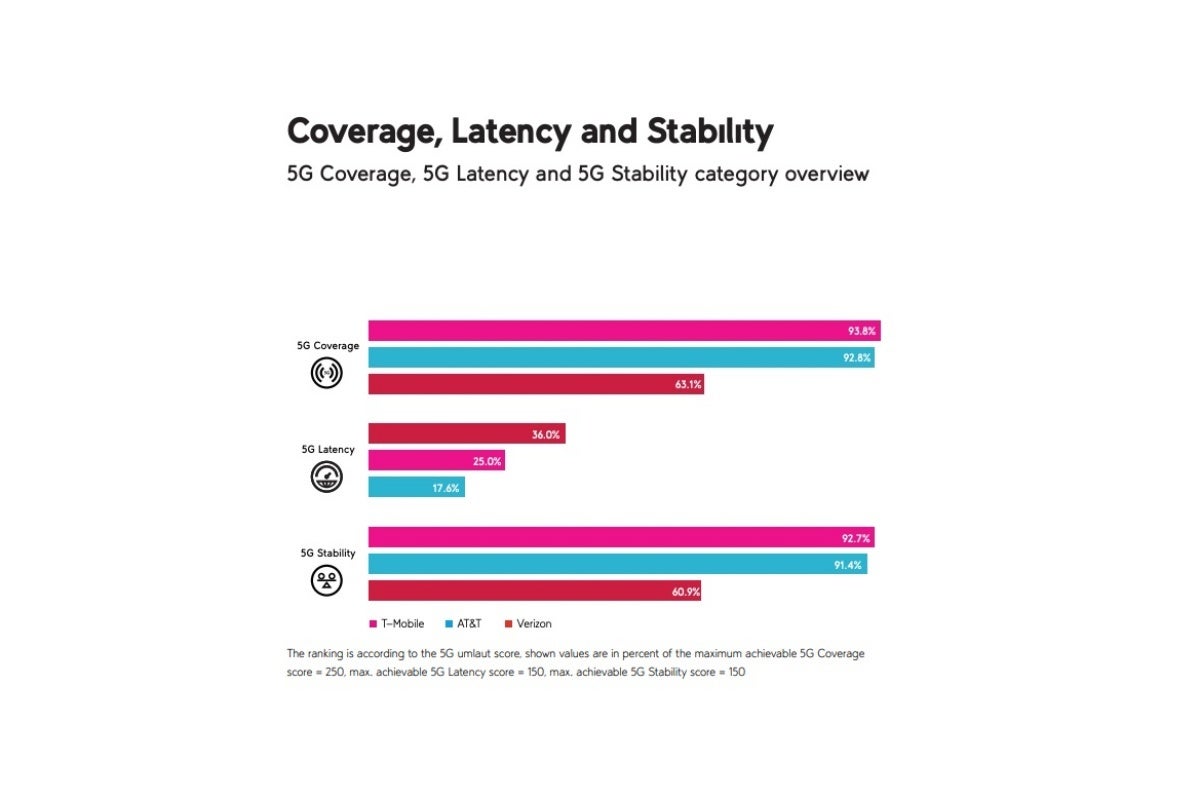 Verizon's only win comes in the latency section of umlaut's comprehensive new
5G
network performance audit, and while that's definitely
a
key component of a strong, fast, and stable cellular signal, it's hardly
the
most important factor in providing a great overall user experience.
With a combination of unrivaled speeds, top-notch coverage, and excellent stability, one can clearly offset a (relatively small) latency disadvantage to deliver industry-leading 5G connectivity on the whole, and yes, you've guessed it, that's exactly what
T-Mobile
has going for it.
The "Un-carrier" is number one (yet again) in both 5G download
and
upload speeds, as well as 5G coverage and 5G stability, and although some victories are clearer than others, the overall result is impossible to challenge... and likely to stay that way for a long time to come.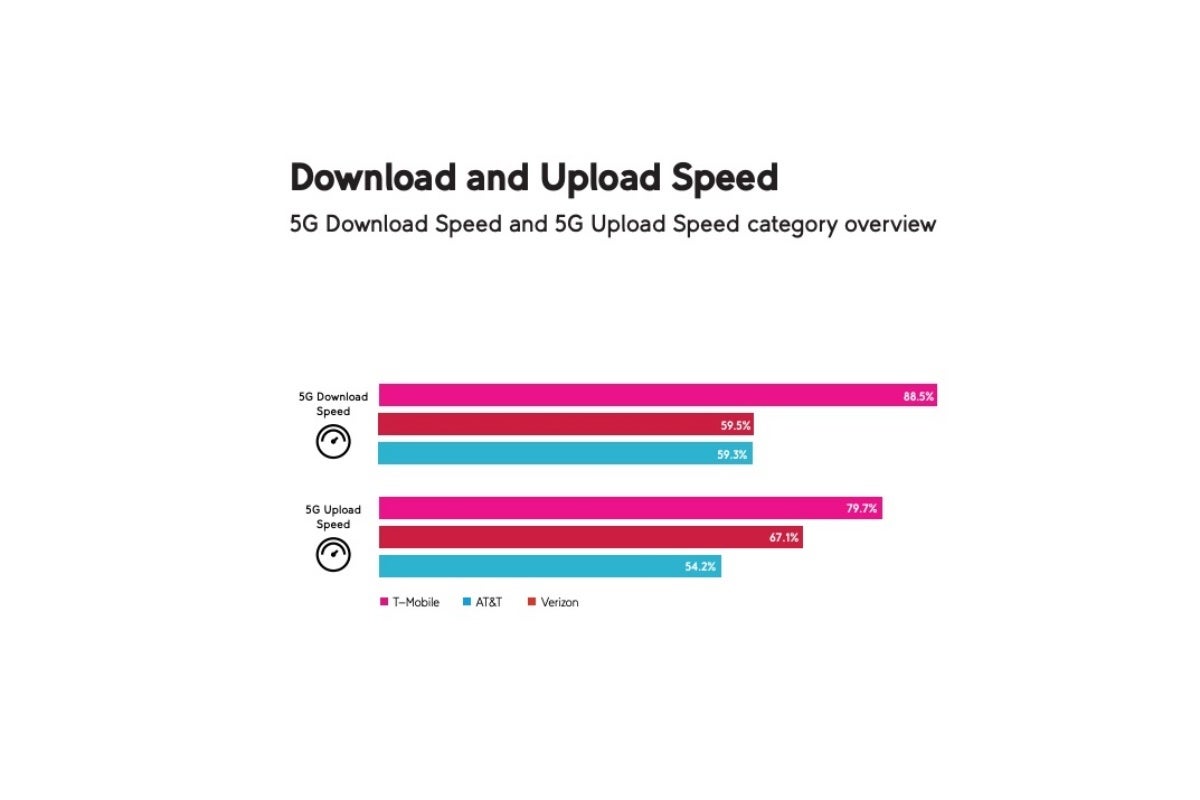 In case you're wondering, these are all battles that Magenta also won back in May 2022... and October 2021... and July 2021, yielding yet another total 5G score that AT&T and Verizon simply cannot come close to.
But AT&T is getting close(r)
At first glance, the third-largest US wireless service provider by customer numbers is the single biggest loser of this latest in-depth 5G report, just like many other times in the recent and not-so-recent past.
And while it is true that Ma Bell was once again unable to win even one major trophy, its 5G overall score showed by far the most meaningful improvement of America's "big three" wireless club compared to last year.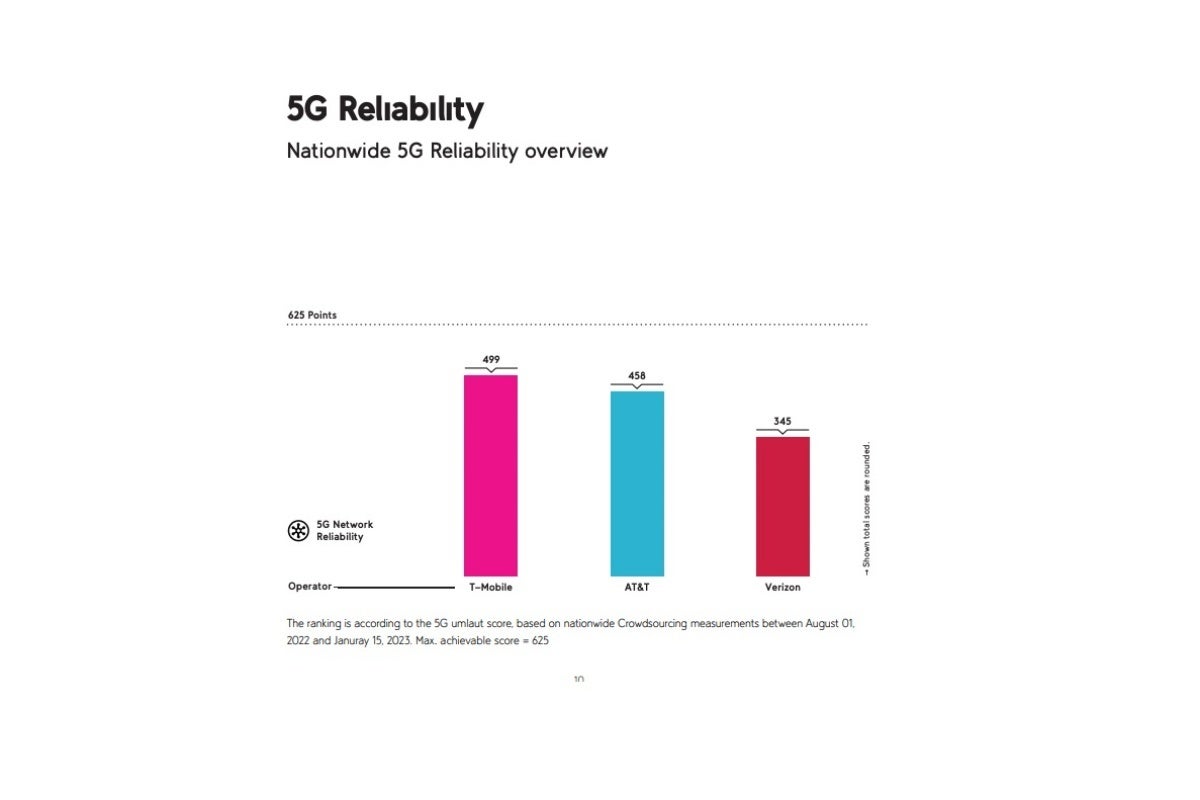 If
AT&T
can keep up this progress pace (which is obviously a big "if" for such a constantly shifting and always transforming industry), T-Mobile's supremacy could well be threatened... sooner or later.
Although it's not entirely clear how, AT&T has impressively managed to
almost
catch up to T-Mobile in the 5G coverage and 5G stability departments after lagging far behind the nationwide leader in 2022 while still struggling to make significant gains as far as 5G latency and 5G upload speeds are concerned.
The 5G download speed battle... for second place, meanwhile, is extremely evenly contested, but that's both due to AT&T's solid progress and
Verizon
's disappointing lack of progress.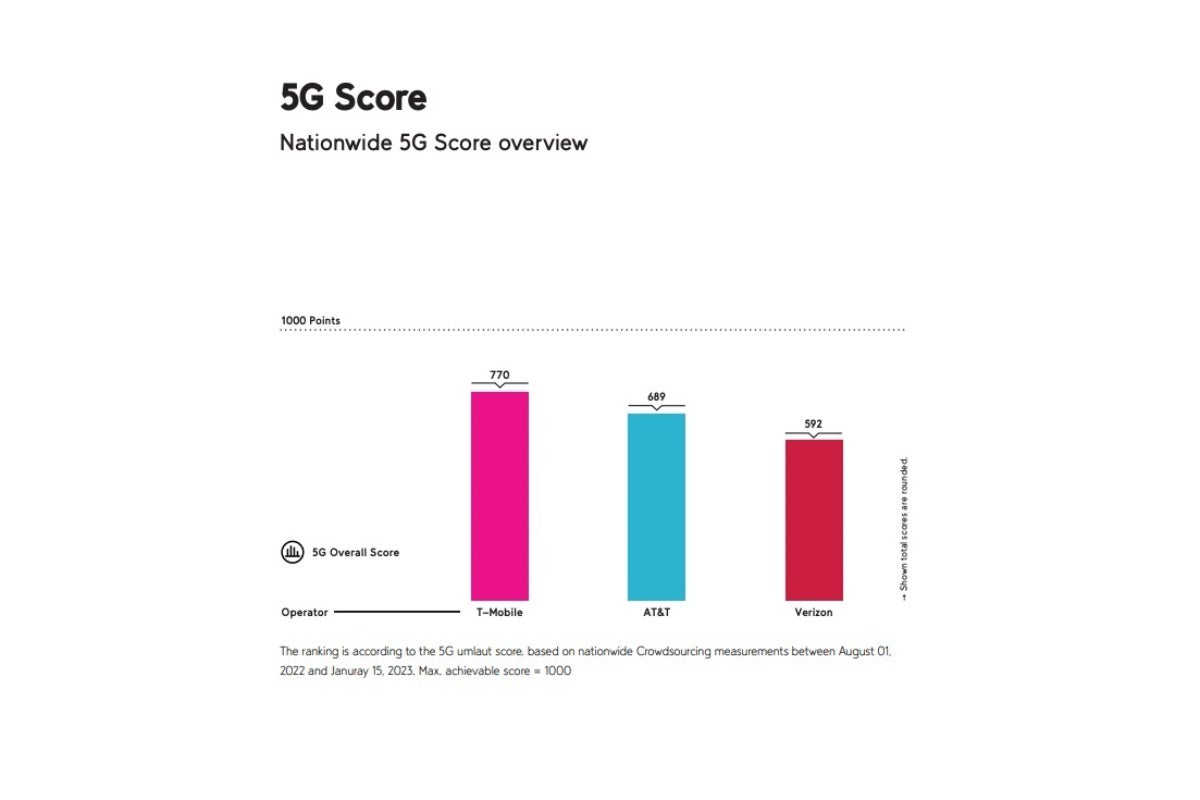 The numbers in umlaut's charts and graphs, unfortunately, are not the easiest to decipher and translate into something that you could experience out in the real world, but their relevance and reliability definitely stand, especially when they're based on a whopping 11.6 billion measurements performed by more than a million "5G capable users" across the nation between August 1, 2022 and January 15, 2023. Now that's what we call a comprehensive report!