Apple's latest HomePod is smarter, louder and better sounding than ever
11
We may earn a commission if you make a purchase from the links on this page.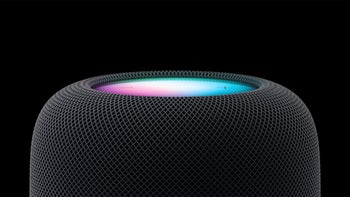 Today,
Apple
announced its latest, second generation
HomePod
. The futuristic-looking smart speaker not only makes major advancements in acoustics, but is also packed with innovations, ranging from advanced Siri capabilities and computational audio to smart home management and automation.
Having Siri on board of the HomePod allows for hands-free control over as many features as you can probably imagine, ranging from smart home control to media playback and navigation. But the HomePod is also smart enough to listen even when you are not around, and send you a notification if it hears something odd, like a smoke alarm for example.
As a smart speaker, the HomePod sounds like being capable of delivering exceptional audio quality. Its equipped with custom parts, like a high-excursion woofer and an array of beamforming tweeters, which allow it to achieve impressive acoustics.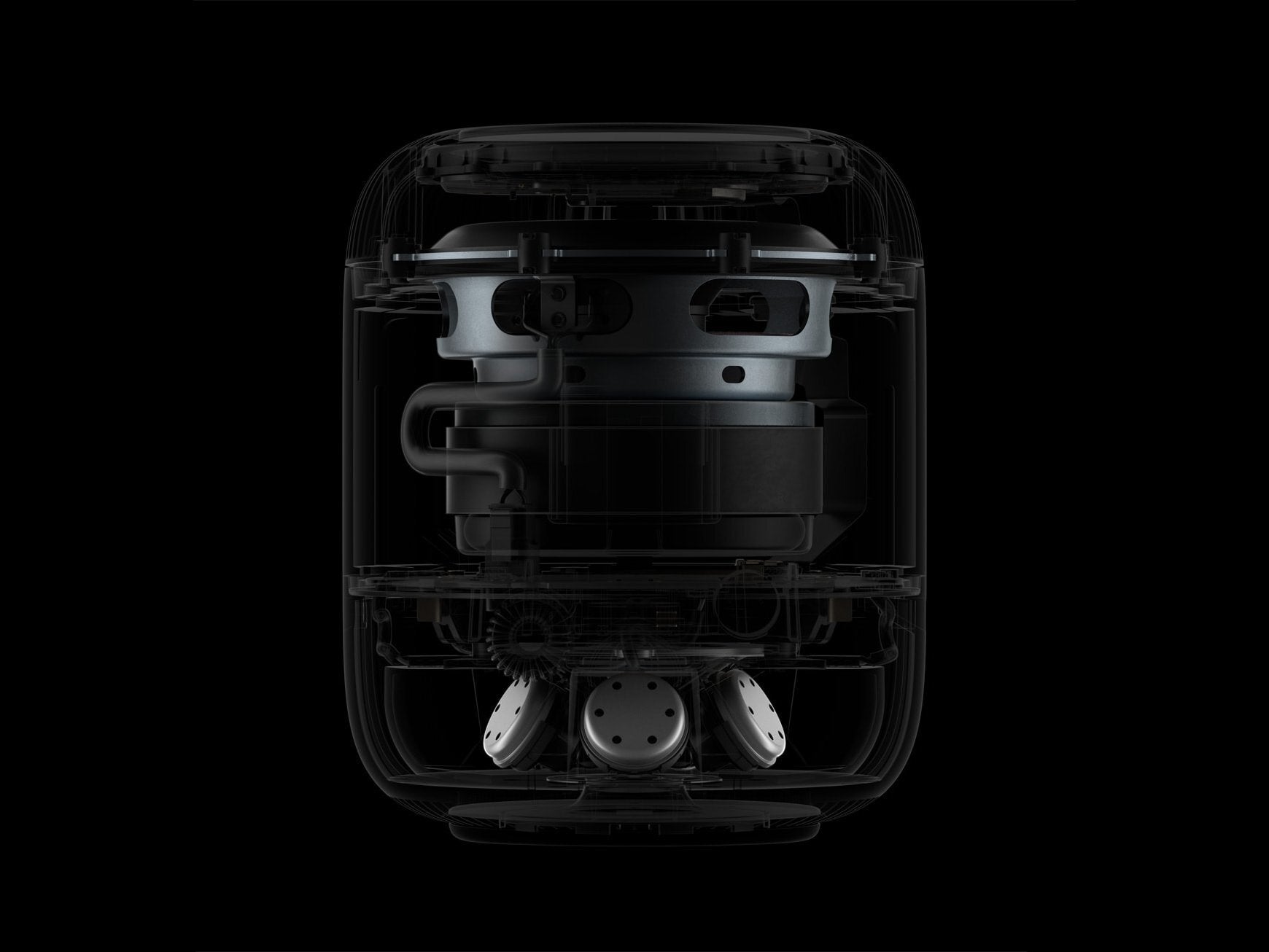 Impressive sound capabilities calls for impressive sound engineering too.
The smart speaker is equipped with Apple's S7 processing chip, which in turn is based on the
A13 Bionic chip
that was on the
iPhone 11 from 2019
. This allows the HomePod to run advanced software, enabling it push the limits of advanced audio computation.
Among the unique features, which is available on the second generation HomePod, is support for
Spatial Audio
. Did you know that Apple Music had over a hundred million tracks, that come with Spatial Audio? You can listen to those on the new HomePod, and not just your
AirPods 3
, but while also having Voice Control through Siri to access search, filters and lyrics on Apple Music.
This also means that connecting multiple HomePods together makes more sense than ever, as it can also offer a stereo experience. Same goes for connecting it to your Smart TV, to give it a bit of extra
oomph
to its soundscape.
You can connect a previous generation HomePod or a HomePod mini to the latest HomePod too. Linking is easy as ever, too, as they can all become linked with a quick voice command or by bringing the speakers close together physically.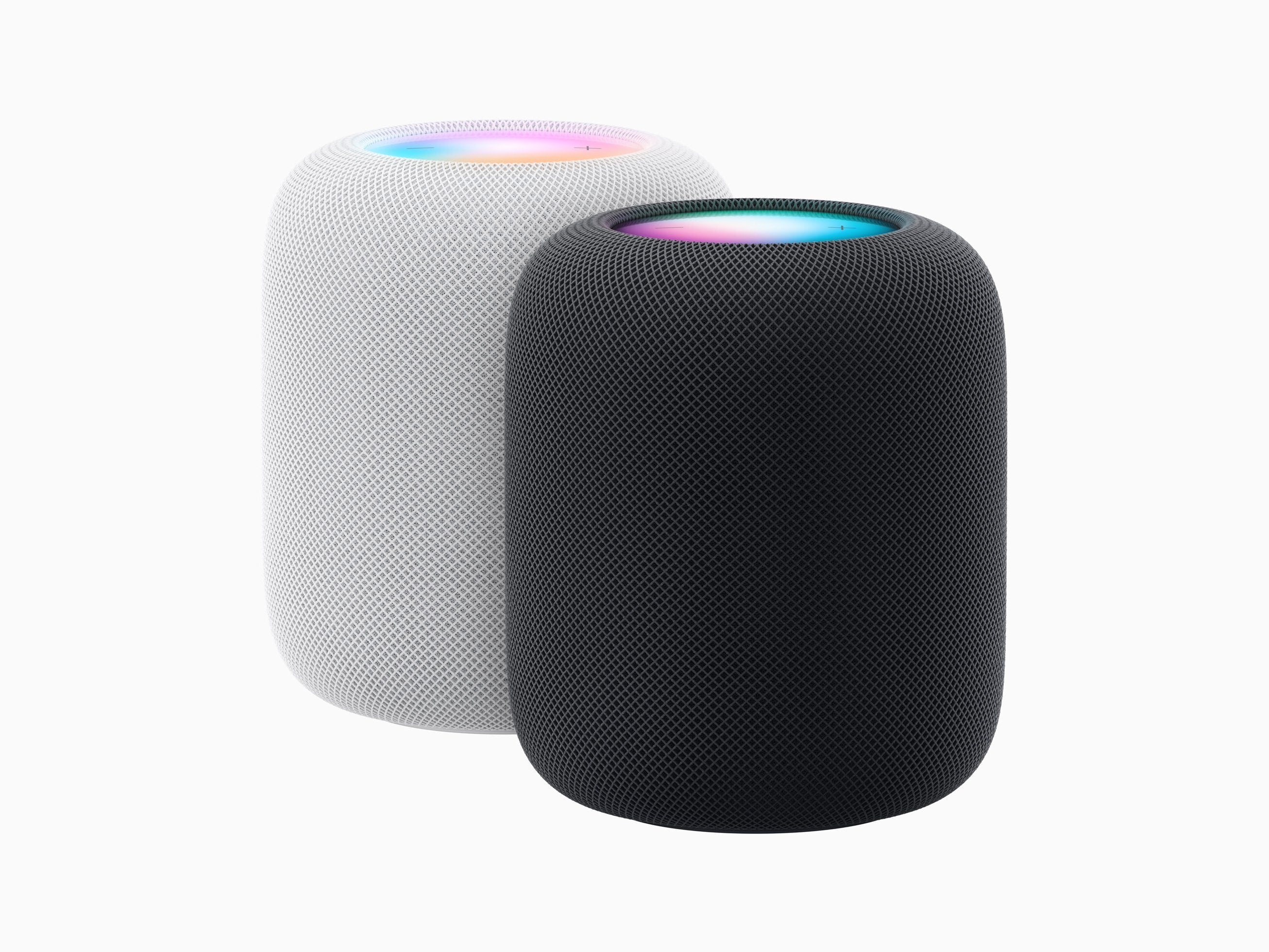 The HomePod is going to go up for sale in either White or Midnight.
The Apple HomePod is capable of sensing the room and adjusting its sound accordingly, as to utilize sound reflections to improve sound and remove distortions. All of this happens automatically and it real time, with a precision capable of truly immersing listeners in an impressive, rich soundscape.
Now, both smart speaker linking and room-awareness aren't groundbreaking features. Not only do competitors have them, but so does the HomePod Gen 1. The primary difference with the latest Apple HomePod is that it does it faster and with a more impressive sound quality, while offering new smart features.
Apple's latest smart speaker will be available in White or a gray-ish Midnight variant, which is made with 100% recycled mesh fabric. Both speakers' fabric is slightly transparent, while the touch panel on top is completely backlit, from edge to edge.
The latest HomePod is already available for order in the AppleStore app for $299, but the smart speaker and home hub will become officially available as soon as February 3. If you are in the market for a new smart speaker that seamlessly fits with Apple's ecosystem, you might've just found what you were looking for. Oh, and the HomePod is Matter-enabled, so it can play nice with all sorts of other Smart Home gadgets too.