T-Mobile is cooking up a great pizza deal and a bunch of other freebies and discounts
4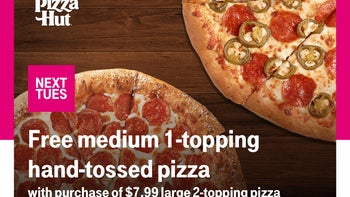 T-Mobile's
weekly rewards and perks
have become an integral part of the "Un-carrier" experience, making customers feel appreciated in ways that often beat your standard
limited-time deals on phones
and
monthly plans
. That's because truly anyone can enjoy
the occasional royal treatment
, the recurrent discounts on gas, the reserved concert tickets, and the sweet sweepstakes offering you a chance to win great prizes almost every week.
You just have to install the T-Mobile Tuesdays app and open it on October 1 to
redeem yet another cool batch of freebies and discounts
, as well as enter two different but similarly enticing raffles. The most exciting offer is undoubtedly a complimentary medium 1-topping hand-tossed pizza you'll be able to order (online only) from Pizza Hut next Tuesday alongside a $7.99 large 2-topping pizza.
If this sounds familiar, it's probably because
T-Mo partnered with Pizza Hut before
, previously throwing in a free 8-piece portion of bone-out wings with the same $7.99 large pizza purchase. Also, in case you're wondering, a hand-tossed pizza and a pan pizza are not the same thing, differing in the way they're prepared, their baking temperature, as well as the dough and crust consistency.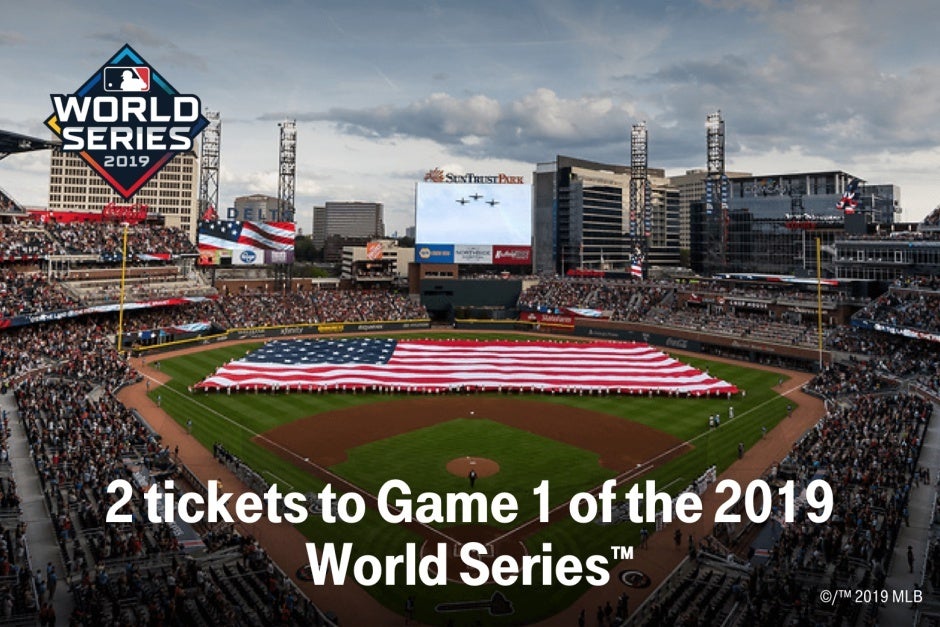 Of course, that's not all T-Mobile will put on your plate next Tuesday, with one free Taco Bell item of your choosing also available every week through October 14. In terms of non-food-related promotions, you're essentially looking at a collection of greatest hits, including up to 40 percent discounts on Booking.com hotel reservations, exclusive tix to the Austin City Limits Music Festival, reserved tickets to Jonas Brothers shows "and more", $0.10 off per gallon of Shell gas, as well as the opportunity to win $1,000 in Atom movie tickets and a chance to see the MLB World Series kick off on October 22.
In other words, T-Mo will hook up foodies, frequent travelers, music fans, film buffs, and baseball lovers with cool gifts and discounts on October 1. Talk about having something for everyone on offer. And with no strings attached or special requirements either.