T-Mobile is putting an end to an awesome Sprint customer benefit at the most convenient time
1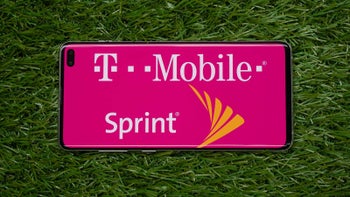 "Netflix on Us" is quite possibly the most well-known and presumably one of the most popular perks many
T-Mobile
customers get just for being a customer these days, but there's actually something a lot of people undeniably appreciate even more that a select few subscribers to the second-largest wireless service provider in the US still have free access to.
We're talking about an Amazon Prime membership, which was once included in the $90 monthly rate (for one line) of Sprint's aptly named Unlimited Premium plan. While there's obviously no way to know how many people continue to cling on to the defunct operator's all-inclusive option, the number is evidently high enough for T-Mo to see it as a great cost-cutting opportunity.
That's an undoubtedly significant date given that ex-Magenta CEO John Legere promised when the union between the two carriers was still in the midst of a messy regulatory approval process that no Sprint rates or benefits would be modified or removed for a period of, you guessed it, three years.
Before getting too angry at T-Mobile's decision to no longer offer Amazon Prime subscriptions for free exactly three years after the merger's finalization, you may want to look at the bright side. At least this promise was (narrowly) respected, unlike all those job creation vows
that are proving
...
misleading at best
.
If you're a Sprint Unlimited Premium user enjoying your Prime perks, expect a text message on or after March 1 informing you of the imminent cancellation of this sweet promotion.
Nothing else on your account will be changed, mind you, at least for the time being, and a mystery "new (and free) benefit" should come "soon" to replace the "Amazon Prime on Us" perk.
While this is not mentioned by name in the internal document published by The Mobile Report, there's a good chance Magenta is planning to offer free Netflix access to even more people in the near future. That's... not the same as a Prime subscription, but it's also an undeniably cool customer benefit to get with pretty much no strings attached.