T-Mobile will make a hugely unpopular change to its plans 'as early as May 2023'
47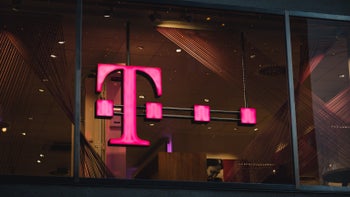 After recently upsetting a presumably small number of people by
dropping a killer Sprint Unlimited Premium perk
at the most convenient time possible and
suffering a network outage
that clearly impacted more of its subscribers earlier this week, T-Mobile is gearing up to enrage an even larger number of customers in a few months or so.
In a nutshell, the "Un-carrier" is preparing to ban customers who use credit cards to pay their monthly bills from receiving their "standard" $5 discount per line "as early as May 2023." That sounds pretty bad... because it is, even though T-Mo insists the change will not affect the vast "majority" of its customers, whose debit cards and good old fashioned bank accounts will continue to be eligible for the AutoPay benefit.
If you want Magenta to keep slashing 5 bucks off your monthly service cost (per line) after May, the easiest course of action is obviously to add your debit card or bank account information to your T-Mobile customer account over the next few months and use that to foot your bill.
As you can imagine, T-Mo plans to inform all affected users of the change well in advance of putting it into effect, giving everyone enough time to consider their options. The only real alternative to the aforementioned revision is to continue using a credit card for wireless service payments and lose the AutoPay discount "as early as May."
Why is
T-Mobile
making a change that's drawing intense criticism and customer frustration months before materializing? It's probably all about money, of course, and whichever payment method incurs the lowest fees on the "Un-carrier's" part.
For the record, Verizon's Auto Pay discount is also limited to subscribers using debit cards and bank accounts (in addition to Verizon-branded Visa Cards), while AT&T has no similar restriction put in place... just yet.
In other words, T-Mobile's rules and regulations are slowly but surely getting worse than those of the "conventional" carriers it has long mocked and labeled as "greedy" and "disgusting."