More than 83,000 T-Mobile customers had zero service thanks to major outage
6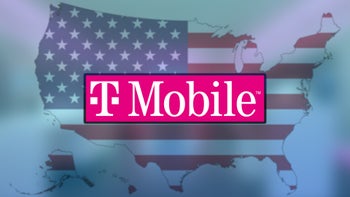 T-Mobile's network experienced a widespread outage across many areas in the United States last night, leading to many of its clients to experience complete shut off from the grid. According to
Downdetector.com
— a website that collects data and reports about such outages — there were more than 83,000 complaints by the time the clock hit 10:20 P.M. ET yesterday. (
via Reuters
)
The major U.S. wireless carrier seems to have quickly responded and had things und control, as the reports fell to around 9,000 just two hours after their peak. That being said, if you are one of these remaining people experiencing the consequences of this outage, don't be alarmed if you cannot use any of the text, voice, or data services, as those are exactly the issues that everyone is experiencing. Some cannot even call emergency services, or use MVNOs.
T-Mobile
took a while before acknowledging the problem to its clients, but after some time the company's President of Technology, Neville Ray, posted on Twitter saying that there has been "significant improvement" and that they are "operating near normal levels."
Apparently, the outage was caused by a third-party fiber interruption issue, which affected T-Mobile's services. What's interesting, though, is that other major carriers also experienced outages, albeit at a much smaller scale. Downdetector shared that there were 2,000 reports regarding
Verizon
's network, and another 1,200 reports in relation to
AT&T
's services.
Thankfully, most of these carriers have more or less taken care of the situation, so you won't have to worry about not being able to contact your loved one on Valentine's Day. If you still haven't got a gift for that special someone of yours than you might find our article for
the best Valentine's Day deals
article quite helpful.