T-Mobile confirms when it will retire its 2G network
1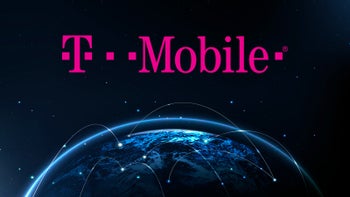 It's no surprise that
T-Mobile
will be shutting down its 2G network. The carrier confirmed the move a long time ago but didn't really offer a timeframe. Now, if you're still using a phone that only works on T-Mobile 2G GMS network, you'll still have a lot of time to switch to a newer one.
T-Mobile will retire its old 2G GSM network on April 2, 2024, so more than a year from now. One of the last relics of the past, T-Mobile's 2G GSM network has served a huge number of customers since its inception.
It's also worth mentioning that T-Mobile, just like many other US carriers, has already
retired some of its older networks
. As of July 1, 2022, T-Mobile older 3G UMTS network has been retired, while Sprint's LTE network was shut down on June 30, 2022. Similarly, Sprint's older 3G (CDMA) network has been retired too as of March 31, 2022.
T-Mobile claims it has already started sending notifications to customers who are on old networks since 2021. If you're using T-Mobile's 2G network, you should probably be notified about the change in the coming months if you haven't been already.
Moving customers who are on old networks onto modern, advanced high-speed networks means they will need to have phones and devices that can tap into the latest technologies. We'll ensure that we support our customers and partners through the transition. We began sending notifications in late 2021 and everyone who needs to act will be given advanced notice and hear directly from T-Mobile.
AT&T was among the first US carriers to shut down its 2G network six years ago, which was followed by the 3G network
retired exactly one year ago
. We doubt there are still too many 2G smartphones in the US, so few T-Mobile customers will be affected by the change. Still, if you're one of those customers, you have at least one more year to switch to a newer one.