Spotify stays well ahead of Apple Music in terms of subscribers and user growth
9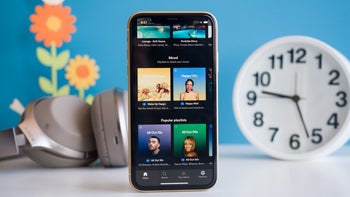 While Apple can certainly be pleased with the latest $11.5 billion
quarterly revenue
generated by a Services division that includes the company's music streaming platform, Apple Pay, App Store, and other such lucrative products,
Spotify continues to outpace its subscriber growth
.
The global market leader's newest official count stands tall at 232 million monthly active users and 108 million premium subscribers, with the latter number crushing the
60 million Apple Music total
unveiled by SVP of Services Eddy Cue a little while ago. That also included users on
free trials
, mind you, so it might actually be more fair to compare it with Spotify's mind-boggling 232 mil tally.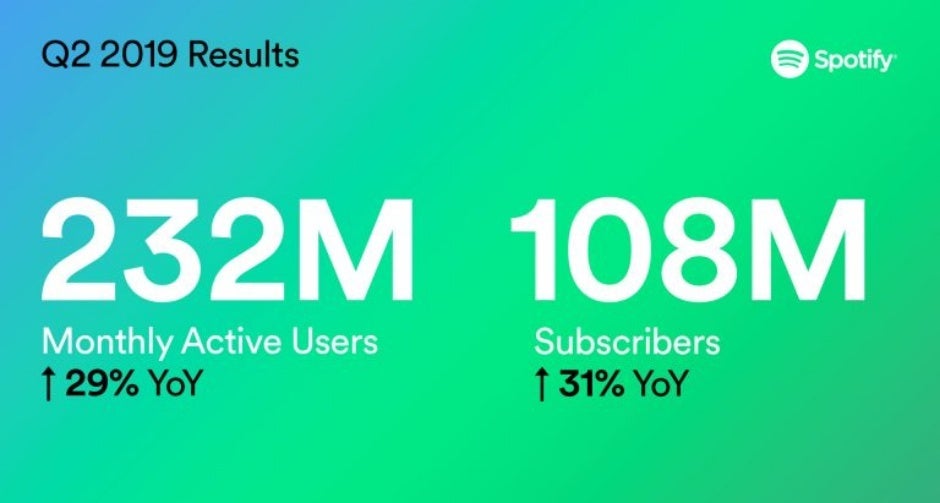 What's perhaps even more important to note is that Spotify's figures have been growing steadily so far this year, significantly outperforming Apple Music's leap from
50 million paid subscribers back in January
. We're talking 9 percent progress in premium subscribers for Spotify from
the previous quarter
(translating into no less than 8 million people), as well as a 31 percent year-on-year surge from "only" 83 million paying customers during the April - June 2018 timeframe.
Spotify has made similar gains in MAUs (monthly active users), jumping from 180 and 217 million in Q2 2018 and Q1 2019 respectively, which represents 31 and 9 percent year-on-year and quarter-on-quarter growth respectively as far as the aforementioned Q2 2019 result is concerned.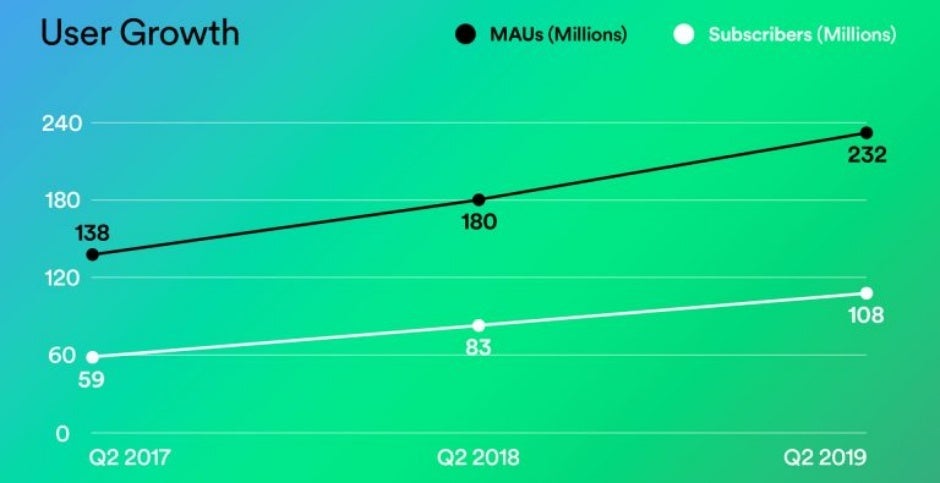 Of course, unlike Apple, the music streaming industry champion has only one source of revenue, which makes it hard to both maintain a healthy subscriber growth pace and generate a profit. It's therefore not very surprising to see Spotify lose a little over $3 million between April and June 2019, which is actually a far better result than the ones posted in Q2 2018 and Q1 2019.
Looking ahead, however, the company expects to bleed more money during both Q3 and Q4 2019, while continuing to grow to as many as 125 million premium subscribers and 265 million monthly active users by the end of the year. It doesn't seem like Apple Music will be able to keep up with that tempo, but then again, something tells us the world's second-largest music streaming service is significantly more profitable.