Spotify is going after couples with affordable Premium Duo plan
1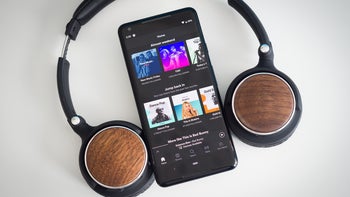 Spotify and Apple
are engaged in
a fierce battle
over
the domination
of the thriving global music streaming market, with many other companies, including Google, Amazon, Pandora, Tidal, and Deezer fighting for scraps and trying to find ways to differentiate themselves in order to rise through the ranks. But at the end of the day, all of these services offer essentially the same features and capabilities with extremely similar pricing structures.
One great way to stand out is to
join forces with other tech giants
on
sweet bundle deals
, either temporarily or indefinitely, thus providing more value than the competition for the user's money. Or you can simply expand your plans to include something rivals haven't thought of just yet. Enter
Spotify Premium Duo
, a new service tier currently available only in Colombia, Chile, Denmark, Ireland, and Poland,
according to The Verge
, which is likely to spread the love around the world soon if these regional "tests" are deemed successful.
As the name suggests, Premium Duo mainly targets couples that want to save a few bucks compared to both the prices of two individual subscriptions and a family plan. A single Spotify Premium user can get an account at $9.99 a month in the US right now, while Premium for Family costs $14.99, allowing up to six people to stream music without limits, ads, or interruptions.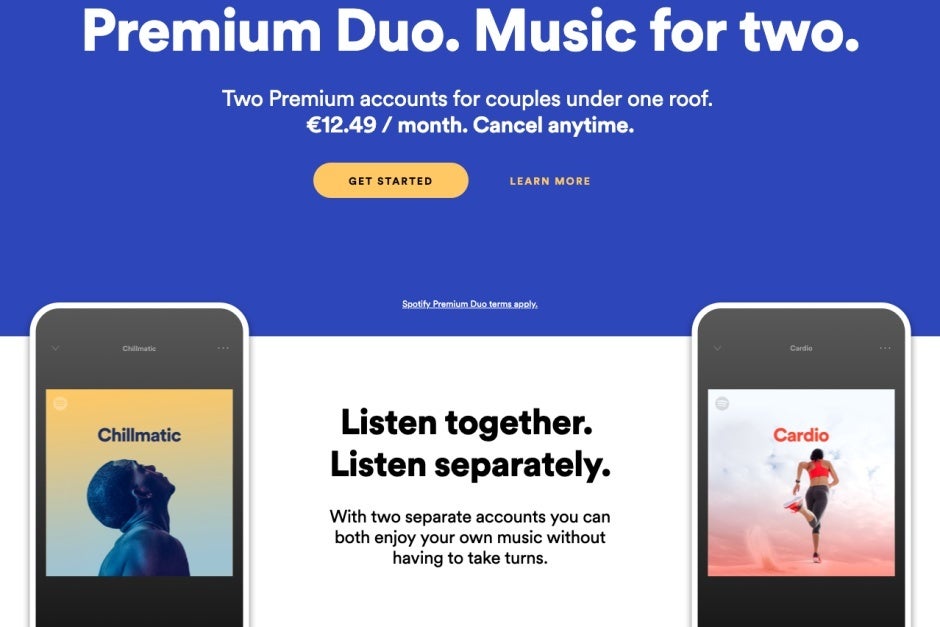 Naturally, Spotify Premium Duo sits between the two globally available options, at a €12.49 monthly fee in Ireland that's likely to equate to $12.49 stateside if this ever becomes a worldwide thing. Like family plans, Duo licenses will allow users on a shared account to keep their playlists separate, as well as get recommendations tailored to their individual tastes.
Then again, if you're one of those couples that likes to do everything together, a new Duo Mix playlist will be regularly updated with music you can both enjoy. Just keep in mind the Spotify Premium Duo plan requires two users to share a home address before gaining access, which the service will verify. That shouldn't come as a big surprise, as Spotify doesn't like
family plan members to live at different addresses
either.
All things considered, is this something you'd be interested in if it ever comes to the US? Do you think Apple Music should adopt a similar strategy as well?