Sony announces its new flagship and mid-ranger phones: Xperia 1 IV and Xperia 10 IV
2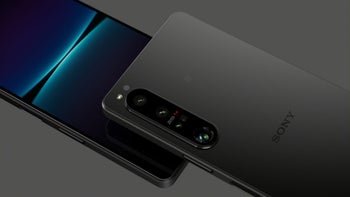 Today,
Sony
announced a new pair of phones—its latest flagship, the Xperia 1 IV, and a mid-ranger that the company has dubbed Xperia 10 IV. Leaving Sony's confusing way of naming things aside, let's focus on what these two bad boys have in store for us.
In terms of availability and pricing, you will be able to purchase the Xperia 1 IV starting September 1, 2022 for approximately $1,600.00 USD with pre-orders starting today. The version in black will be sold at Sony's authorized dealers throughout the United States. The purple option, on the other hand, will be available exclusively at www.electronics.sony.com.
The Xperia 10 IV will go on sale sometime in mid-June 2022, for around €499/£429.
Sony Xperia 1 IV: the flagship experience
Camera
With the Xperia 1 IV Sony has tried to create a phone that will cater to all creators out there. It focuses heavily on improvements with the camera system, audio reproduction, display quality, and even gaming performance.
The Xperia 1 IV has a telephoto camera, equipped with the world's first true optical zoom lens with a variable focal length of 85-125mm. Simply put, this means that the camera can gradually increase and decrease its optical magnification.
Besides its impressive telephoto camera, the Xperia 1 IV also has a 16mm ultra-wide and 24mm main snapper. All three are empowered by a 12MP "Exmor RS for mobile" image sensor, which enables them to shoot in 4K 120fps and 5x slow-motion video. What's more, all camera lenses are covered with ZEISS coating that contributes to accurate rendering and contrast by reducing reflections.
The front camera has also received a lot of love from Sony, as it too has the "Exmor RS for mobile," enabling for better noise reduction in low-light conditions and selfie shooting in 4K HDR.
The phone is capable of "Eye AF" (auto-focus) and "Object Tracking" that come in play while shooting video and photos to keep the subject in focus. Both of these features also help out when livestreaming to YouTube, for example, via Sony's Videography Pro app.
Audio
The Xperia 1 IV features what Sony calls "full-stage" stereo speakers, which the company says improve the bass reproduction of the phone. There is also support for 360 Reality Audio sound that is supposed to give a better soundstage experience while listening to music from apps that support this type of audio.
Additionally, there's also support for DSEE Ultimate, which can improve the sound quality of streaming services. There will also be support for Bluetooth LE Audio that can reduce delay when using Bluetooth audio devices, set to come later via a software update.
Performance and design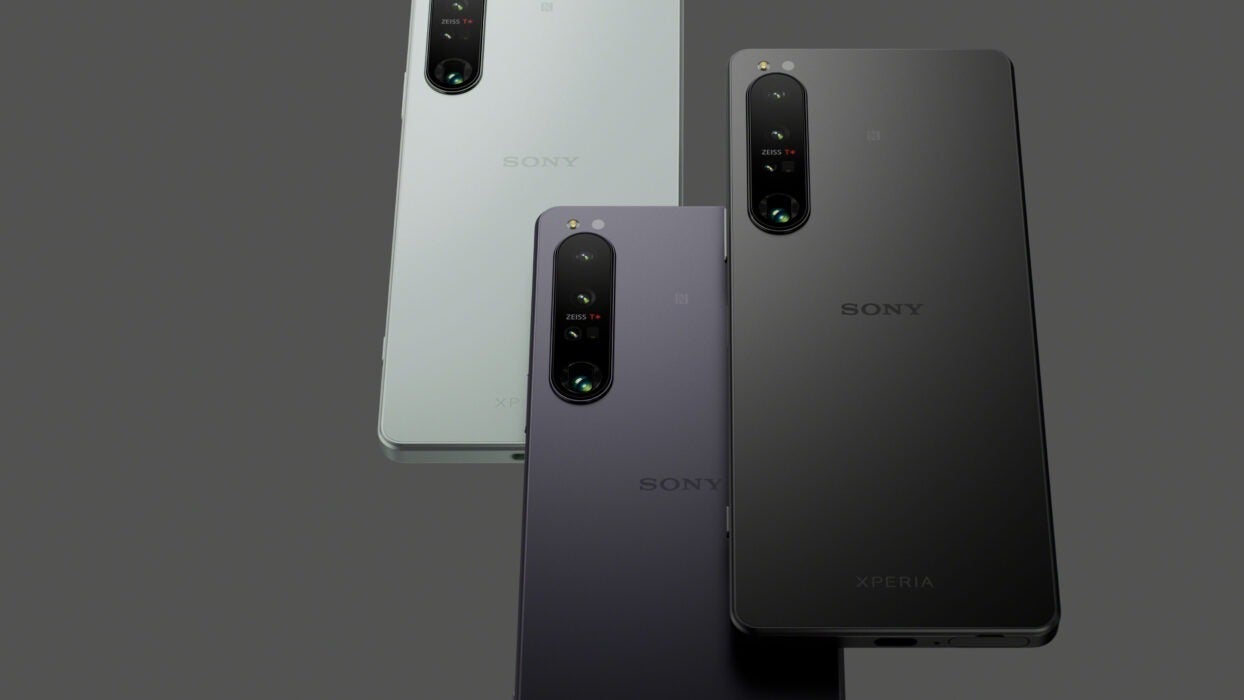 Sony Xperia 1 IV
Xperia 1 IV comes with the some of the latest and greatest chipsets for Android—the Snapdragon 8 Gen 1 from Qualcomm. There's 12 GB of RAM and 256 GB of storage on board, as well as a 5000mAh battery that can fast charge to 50% in 30 minutes.
Sony's new flagship phone is rocking a 4K HDR OLED display, capable of a 120Hz refresh rate and a 240Hz touch-scanning rate. Protecting the screen, as well as the phone's back, is a Corning Gorilla Glass Victus.
The Xperia 1 IV will be available in a matte design and three different color options: Black, Ice White, Purple.
Sony Xperia 10 IV: the new mid-ranger
When it comes to the Xperia 10 IV, Sony has focused on making it compact and as lightweight as possible without sacrificing the phone's battery size, which in this case is 5000mAh. In fact, Sony claims this is the world's lightest 5000mAh 5G smartphone.
Camera
Just like its more expensive sibling, the Xperia 10 IV's camera system has also received a lot of love from Sony. It has three cameras: 16mm ultra-wide, 27mm main, and a 54mm snapper. There is also optical image stabilization (OIS) and HDR, however, Sony does not specify whether they work on all three cameras or just the main one.
There is also a mention about improved noise reduction on the selfie camera and an enhanced version of digital zoom, both powered by AI.
Audio
Probably one of the more notable Xperia 10 IV features/specs related to audio is that it has a 3.5mm headphone jack! Other than that, there's also support for High-Resolution and 360 Reality Audio, for optimized sound stage while listening via headphones. It works with both local audio files and streaming services alike.
Performance and design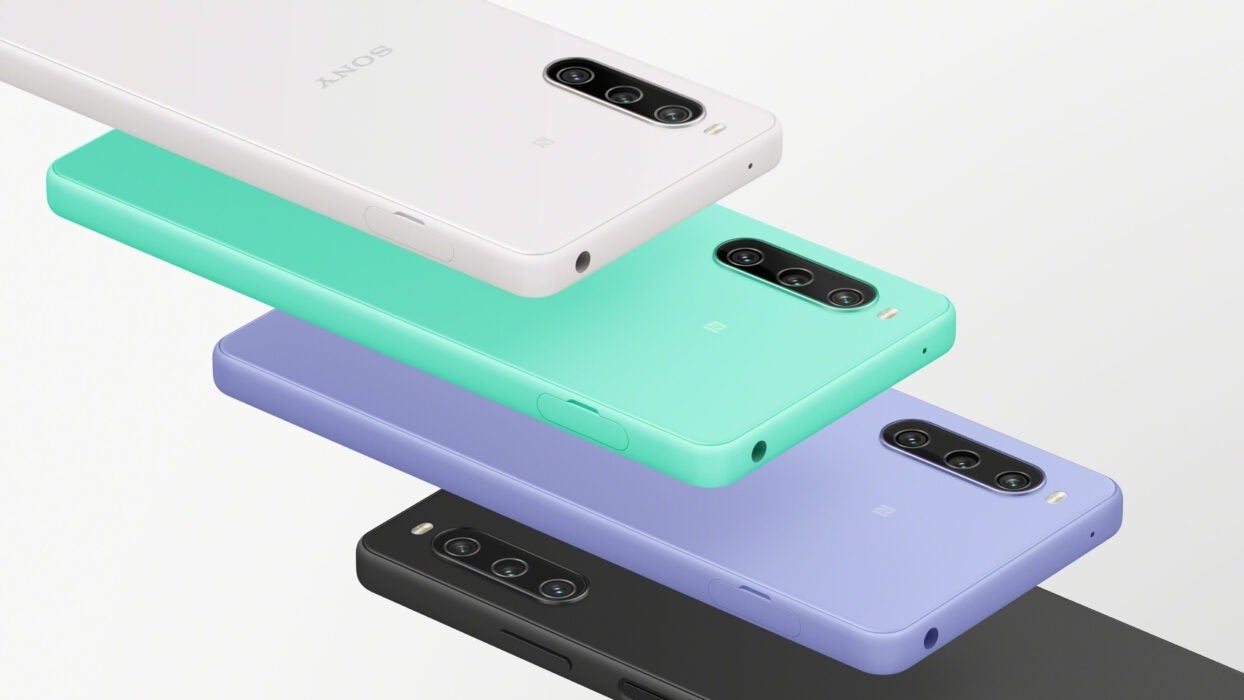 Sony Xperia 10 IV
The Xperia 10 IV comes equipped with the Snapdragon 695 chipset from Qualcomm, which is the same mid-range chip found in the OnePlus Nord CE 2 Lite 5G or Motorola Moto G Stylus 5G (2022). It can easily handle everyday tasks and some gaming.
The phone has a 6.0" 21:9 wide OLED display, with no notch or camera hole to impair your view. The screen is also 15% brighter and is protected by the same Gorilla Glass Victus found on the more expensive model.
The Xperia 10 IV comes in 4 different colour options: Black, White, Mint and Lavender.