Huawei and Xiaomi had a stellar quarter in Europe, while the iPhone XS Max dominated the US market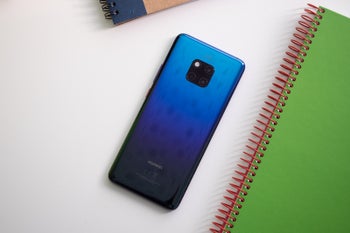 After seeing
Strategy Analytics
,
Counterpoint Research
, and the
International Data Corporation
release various reports of late focusing on different aspects of the smartphone market during the final three months of 2018, it's now time to hear what Kantar Worldpanel has to say on the same topic.
The company's fresh smartphone OS data compiled for the October - December 2018 timeframe reveals, for instance, that
recent controversies
and
spying suspicions
have had a minimal impact on Huawei's European business.

The world's second-largest smartphone vendor is thriving on the old continent, with both own-brand and Honor handsets selling like hotcakes outside of China too. The same goes for Xiaomi devices, which have recently expanded to major countries like Spain, Italy, and France, boosting the brand to the number four position in Europe's top-selling chart.

Obviously, Samsung made its own big contribution to Android's latest incredible achievement in Europe. The world-dominant operating system accounted for over 75 percent of Q4 2018 smartphone sales across the five biggest European markets, leaving a smaller and smaller slice of the pie for iOS.
But Apple's market share increased slightly in the US, where the
iPhone XS Max
,
iPhone XR
, and
iPhone X
were the most popular devices on store shelves, according to Kantar's latest research.
That seems to contradict the findings of a
CIRP survey last week
, where the iPhone XR was ranked first among iOS devices for the quarter, followed by the
iPhone XS
Max. Either way, Apple had a solid year-ending three months stateside, although Android was still the nation's preeminent software platform.
Intriguingly, the iPhone XS Max also performed rather well in urban China, ranking fourth overall, with the
Honor 8X
at the top of the chart. But the world's largest smartphone market is still
Apple's biggest problem
.