Dutch court rules that Samsung doesn't need to give phone buyers four years of software updates
51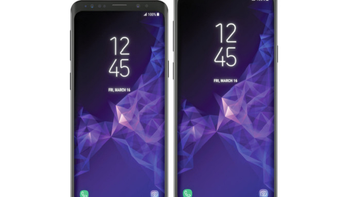 A Dutch court ruled in favor of Samsung today in a lawsuit dealing with software updates for the manufacturer's handsets. Back in 2016, the Consumentenbond, a non-profit organization that helps consumers in the Netherlands, said that Samsung should provide software updates for four years after a new handset is launched, or two years after the phone is purchased at retail. It filed a lawsuit against Samsung. The company's position during the trial was that in some cases it does provide updates for longer than four years, but for its high-end models only. The suit was dismissed due to its complexity, but refiled later that year.
The court ruled that because the claims relate to "future acts," they are inadmissible. For example, if an issue with a Samsung handset arises after its release, the hardware involved might have a problem preventing it from being updated. This is the reasoning behind the court's decision.
Samsung does promise two years of software updates for new phones purchased in the Netherlands, and added that it provides these updates in a "reasonable" timeframe. The manufacturer did say that before it disseminates an update, it has to make sure that a phone is compatible with the new software by testing it.
After the ruling, a disappointed Consumentenbond representative said that "Samsung chooses to bring so many models to the market, there is no one who forces them to do so. An automobile manufacturer must also ensure that all its models are safe and reliable and remain so. Samsung has the same obligation." The organization added that by bringing the suit against Samsung, it did achieve something. "During the legal procedure, Samsung has taken steps to provide consumers with better information."
"It is a pity that the court route taken by the Consumentenbond has unjustly cast our update policy in a negative light, as the ruling shows that we take the security of the smartphones we provide to consumers very seriously."-Samsung