Samsung smartphone division head admits 'crisis', putting all hope in 'Galaxy 10' and foldable devices
39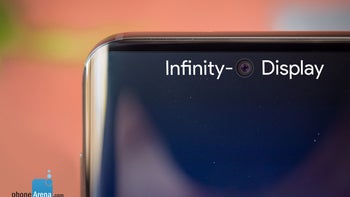 Samsung has been
breaking financial record
after
record lately
thanks to strong sales of memory chips and steady display business profitability, but in the face of strengthening competition and a global smartphone market slowdown, the company's Galaxy handsets are nowhere near as hot as they used to be.

The problem lies mostly in the mid-range segment, where the Galaxy A and J families are simply incapable of keeping up with the affordability and innovation of key rivals from OEMs like Xiaomi and Huawei.
After staying optimistic all year and trying to put a positive spin on an obviously struggling business, Samsung's President of the Mobile Communication division has finally acknowledged the situation,
as reported by The Korea Herald
.

In a recent corporate message, Koh Dong-jin even used the word "crisis" to describe the current state of Samsung Mobile affairs, while vowing to do his best to overcome this delicate position with the "upcoming Galaxy 10 and foldable phones."

Wait a minute, is the Galaxy S9 successor called Galaxy 10?! The Korea Herald seems to think so, also labeling the device with a possible name that almost sounds like a joke. If Samsung unveils the Galaxy X in February 2019, the company is setting itself up to fail, pure and simple.
Interestingly, unnamed "foldable phones" are also mentioned as strong candidates for February announcements, followed by March commercial rollouts, although we're not entirely sure the plural means anything.
March 2019 sounds a little early
for the release of one "Galaxy F" model, let alone more of them.

Back to Koh Dong-jin and Samsung's current smartphone "crisis", it appears the situation is so bad that a replacement President might be in the cards. Koh is being blamed for a "top-down and rigid decision-making system", although going forward, the executive does plan to "listen to voices from consumers and reflect them in product development more actively in order to meet their needs better."
Can Samsung bounce back and fend off the
rising Huawei threat
? We'll just have to wait for the "Galaxy X" and see.
Recommended Stories