Samsung Galaxy Note 10 said to be equipped with a devilish 6.66-inch 4K screen? (UPDATE)
52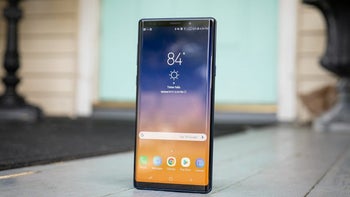 When the 4.3-inch
HTC HD2
launched back in 2009, many said that the smartphone display could not get any bigger. But just a couple of years later, the
Samsung Galaxy Note
broke the 5-inch barrier with its 5.3-inch screen. Now, we have the
Galaxy Note 9
carrying a 6.4-inch display (see image at the top of this article) and there is even a 6.5-inch
Apple iPhone XS Max
. Screen sizes are primed to get even larger next year if reports out of Korea are right.
According to one website that cites unnamed Korean sources
, the Samsung Galaxy Note 10 is expected to be equipped with a 6.66-inch 4K resolution display. The handset reportedly has been given the code name of "DaVinci," and the U.S. model will be powered by the
new Qualcomm Snapdragon 8150 Mobile Platform
. The phone is expected to bring support for 5G, and feature a triple-camera setup on back. The Galaxy Note 10 will allegedly be available in the middle of next year as opposed to the series' traditional Q3 release.
UPDATE:
Apparently the source has removed any reference to the Galaxy Note 10 having a 4K screen, so perhaps we should dial down expectations for the moment.