Samsung Electronics reports Q3 financial results, chips compensating for unimpressive mobile sales
27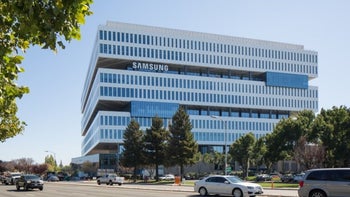 Right on cue,
Samsung Electronics released the consolidated financial results
for the third quarter of 2018. The results show how each subdivision of Samsung Electronics has performed over the last three months in terms of revenue and profits, as well as the overall results for the quarter.
Looking at the global picture, Samsung has earned itself a pat on the back, improving on its sales total with more than 5%, reaching $57.46 billion. More importantly, however, the company's consolidated profits are up 20.9% from Q2 of 2018, hitting $15.41 billion.
Beyond the dry numbers, it's interesting to see how the subdivisions involved in the mobile phone industry have been performing.
The Semiconductor Business, responsible for manufacturing the chips for RAM, Storage, SoC, modems and more, has brought in $11.98 billion in profits, almost 78% of what Samsung Electronics made in total for Q3 of 2018. Samsung is explaining the excellent results with the high seasonal demand for DRAM chips and high-density flash storage, used in smartphones that were released in the past couple of months.
The Display Panel division is also chipping in with a decent $965 million. However, this includes panels for TVs and other products, not only smartphones. When it comes to small OLED panels, Samsung "will seek to reinforce partnerships with major smartphone manufacturers and improve cost competitiveness". As we know, Samsung is the world's largest manufacturer of OLED displays for smartphones, supplying most of the ones that can be found on
Apple's iPhones
and
Google's latest Pixel phones
. Hopefully, the improved cost competitiveness will translate to more affordable smartphones with OLED screens.
Lastly, we'll take a look at the Mobile Communications Division. It contributed significantly in terms of revenue with $21.86 billion, but when it comes to profit, the number goes down to just $1.95 billion. The results are lower than both Q2 of 2018 and Q3 of 2017. The reason for that, according to Samsung, are decreased sales of their mid- to low-end products that negated the boost coming from the strong performing Galaxy Note 9 and other higher end phones. To improve sales, Samsung is forced to spend more on marketing and promotions, which chips away from the Mobile Division's profits.
Forecasts for 2019 are not very positive, but Samsung's plan is to "expand sales of premium smartphones through differentiated design and a diversified lineup" and "adopting cutting-edge technologies across its entire Galaxy lineup, including the Galaxy A series". We translate that to: foldable phone, in-display fingerprint sensor, 5G and hopefully the
under-display camera sensors Samsung
talked about at a conference recently.