Samsung Galaxy Z Fold S could nab Surface Duo's best feature
7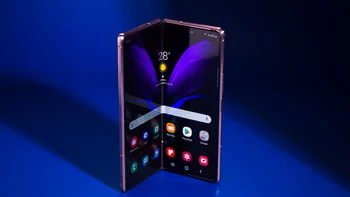 The smartphone-cum-tablet market is heating up, with Microsoft joining the fold and Razr planning a
follow-up
to its LTE-only bendable device. And, of course, who can forget
Samsung
here, which recently launched the
Galaxy Z Fold 2
. While it's natural to assume that the South Korean giant would release a successor to its flagship foldable device next year, a recent report claims
two more phones
with the same form factor are in the works. We are particularly excited about the Galaxy Z Fold S, and for good reason.
Samsung will seemingly beat Xiaomi to the market with the Galaxy Z Fold S
It was previously rumored that the Galaxy Z Fold S would fold both ways, which is an interesting proposition. After all, making glass bend is complicated enough, and Samsung is already gearing up to make a two-way foldable phone. Unlike the
Surface Duo
, this device probably won't feature two screens.
Rather, it will sport a single flexible OLED panel and per a tipster, inward and outward folding would be made possible with a 360-degree hinge, like the one on the Surface Duo. Of course, a hinge is half of the puzzle, and the real deal would be making a display that's resilient enough to fold both ways. After all, despite all its improvements, the Z Fold 2's inner display
still has a crease
, which means Samsung hasn't quite nailed the bending part yet and a lot of work still has to be done.
Samsung rumored to have a 3rd foldable family member next year, tentatively known as Z Fold S.

It has got 360° hinge that enables outfold and infold and works similarly like the Surface Duo.

The Fold S is a fully single flexible OLED screen unlike the Surface Duo dual screen. pic.twitter.com/S9HtkMQh20

— Fold Universe (@folduniverse) September 5, 2020
The company is reportedly
working with Corning
to make foldable phones more robust and we will likely see the first fruit of this partnership next year.
Xiaomi has also been teasing a
double-folding phone
for quite some time now but there is no word on its release yet.