Samsung Galaxy Watch 4 update adds the ability to control a phone's camera
5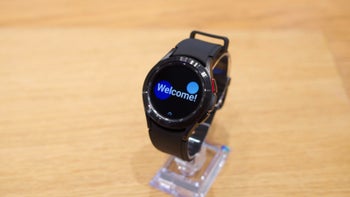 The ability to control a phone's camera with a smartwatch surely comes in handy in any James Bond scenario, but we're pretty sure Samsung has found more mundane uses of such a feature because the
Galaxy Watch 5
got it last week.
Following
last week's Galaxy Watch 5 update
, Samsung is now expanding the ability to control a phone's camera zoom to the Galaxy Watch 4 units. The fine folks at
SamMobile
report that Galaxy Watch 4 series is now eligible for the same update, which brings a bit more than just one feature.
But first, let's talk about what controlling the phone's camera with the smartwatch actually means. Basically, the update introduces the ability to adjust camera zoom controls using the Camera Controller app.
You can change the zoom on your phone camera by pinching in or out on the screen of your
Galaxy Watch 4
, or by simply rotating the bezel. The ability to control your phone's camera with a smartwatch stops here, so don't worry, your phone's camera won't be hijacked by a third-party.
Keep in mind that this specific feature can only be used with Galaxy smartphones. Unfortunately, even if you own one, it won't yet work because
Samsung
says your phone will need One UI 5.1. Since One UI 5.1 update is expected to be released soon after the announcement of the Galaxy S23, which is scheduled for February 1, we'll have to wait a bit to check out this new feature.
As mentioned earlier, the update also introduces a brand-new device diagnostic tool that will allow users to check on the smartwatch's well-being, including battery condition, display, loudspeaker, charging, and microphone. This one is available right now via the Samsung Members app, so check it out once you update your
Samsung Galaxy Watch 4
.