Samsung Galaxy S9 goes 50 percent off list to $350 at Cricket Wireless
2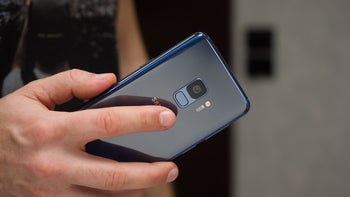 We're only a few days away from
the official announcement
of the already
religiously leaked Galaxy S10
, which may actually be the best time to purchase an "outdated" Galaxy S9. While its sequel is expected to offer significantly more screen real estate, a faster processor, up to twice as much memory, a grand total of four cameras, and modern in-display fingerprint recognition technology, all those upgrades will also drive
the retail price through the roof
.
With a beautiful 5.8-inch Super AMOLED "Infinity" screen, more than respectable Snapdragon 845 processing power, decent cameras, and now Android 9.0 Pie software too, the
Samsung Galaxy S9
can still be a smart buy at the right discount. How does 50 percent off sound? Pretty sweet, and we're not even talking about one of those convoluted carrier deals involving monthly installments and bill credits.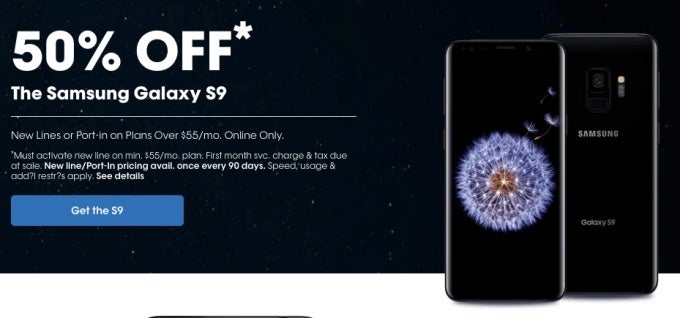 Yes, you obviously have to buy the handset from a specific operator, namely Cricket Wireless, and either port in an existing number from a different carrier (other than AT&T) or simply activate a new line of service on a $55 and up plan. If you meet the stipulated requirements, you're looking at coughing up just $349.99 outright instead of the GS9's typical no-contract price of $700.
Meanwhile, your $55 a month will buy you unlimited calls, texts, and data access with speeds of up to 3 Mbps. To remove that cap, you only need to pay 5 extra bucks a month for Cricket's Unlimited Extra plan. Not too shabby considering
the prepaid carrier's owner
charges $70 a month for a single line of Unlimited & More service.
Back to the Galaxy S9, it's worth pointing out that Samsung is still charging a whopping $720 for an unlocked variant, although an AT&T-specific model currently fetches $420.