Samsung Galaxy S10 European prices may sound scary, but they're probably justified
27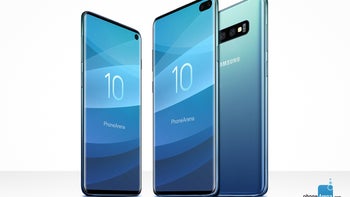 When it rains, it pours. Of course, it's been pouring confidential information about the fast-approaching
Galaxy S10 lineup
a long time now, with the floodgates bursted wide open yesterday as two different and
equally reliable sources
revealed the
sharpest product renders yet
.
The recent onslaught of rumors, visual leaks, and
"confirmations" of major details
is showing no signs of a slowdown, as the folks over at
MySmartPrice
claim to be in possession of the official Galaxy S10, S10+, and S10E pricing info for European markets.
Technically, we're talking about one specific European region here, but the differences between various countries using the euro as their currency is typically minimal. That being said, the newly rumored price points, which appear to have been unearthed by
aspiring tech leaker Ishan Agarwal
, are not 100 percent identical with the
numbers reported in Italy a while back
.
Samsung Galaxy S10E expectations
If you're not particularly excited about the company's "entry-level" GS10 model, then you probably don't know its "deal." Whether it will ultimately be called the Galaxy S10E or
Galaxy S10 Lite
, this bad boy is widely expected to
pack the same state-of-the-art processor
as its bigger, more glamorous brothers. Namely, the Exynos 9820 in "international" markets like the Netherlands, and a top-notch
Snapdragon 855
stateside.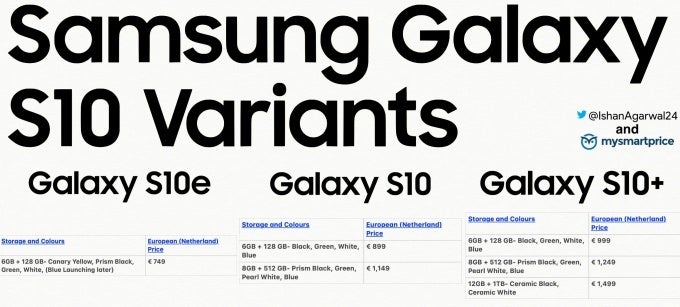 That makes the Galaxy S10E a very interesting value proposition at a rumored price of €749 on the old continent with 6GB RAM and 128GB internal storage space also in tow. Previously, the 5.8-incher was expected to cost €779 in the exact same configuration, with color options now said to include white, green, Prism Black, and Canary Yellow at launch. A snazzy blue flavor could come a little further down the line in select markets.
There's obviously no point in
directly converting the Euro price tag
to try to guess how much this phone might cost in the US. If history is any indication (and it almost always is), the Galaxy S10E should set you back around 750 bucks in the land of the free. Not too shabby!
The "regular" Samsung Galaxy S10
Two variants, four paint jobs, a 6.1-inch display with a circular cutout housing a single selfie camera, three rear-facing shooters (up from two on the S10E), a 3,300 mAh battery (
probably
), and a starting price of €899 in the Netherlands.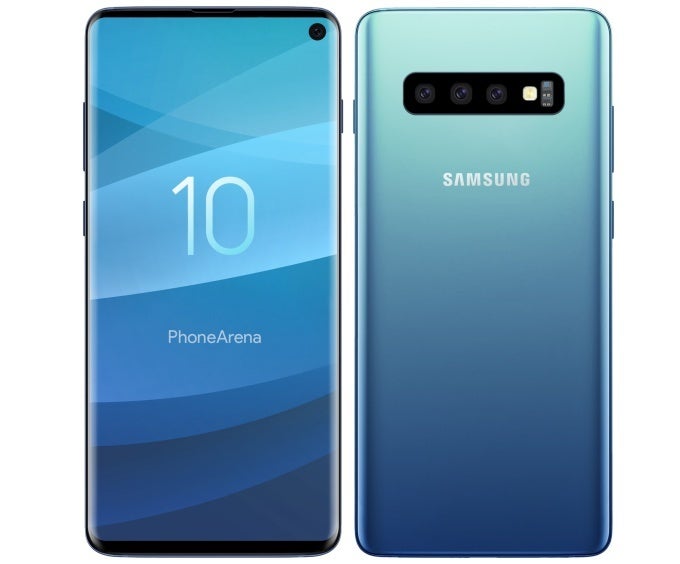 That's with 6 gigs of memory and 128GB local digital hoarding room, while an upper-tier 8/512GB configuration could fetch as much as €1,149. That sounds bad, but it's also slightly better than what was previously speculated.
It's reasonable to expect Galaxy S10 US prices of around $900 and $1150, which would understandably exceed the $840 and $960 recommended tags of the Galaxy S9+ in 64 and 256GB versions respectively. The upgrades are obvious and substantial, even though the S10 is set to come with a slightly smaller screen, and possibly, a smaller battery too.
A small fortune for the best Galaxy S10+
Remember the controversy Apple generated by charging north of 1,000 bucks for the iPhone X? Samsung should be prepared for a little online vitriol of its own if the maxed-out Galaxy S10+ variant is indeed looking at an official European price of €1,499.
Granted, that's a spectacularly powerful and eye-catching phone we're expecting, reportedly packing 12GB RAM and 1TB of internal storage space while rocking a
special ceramic design
in black and white hues.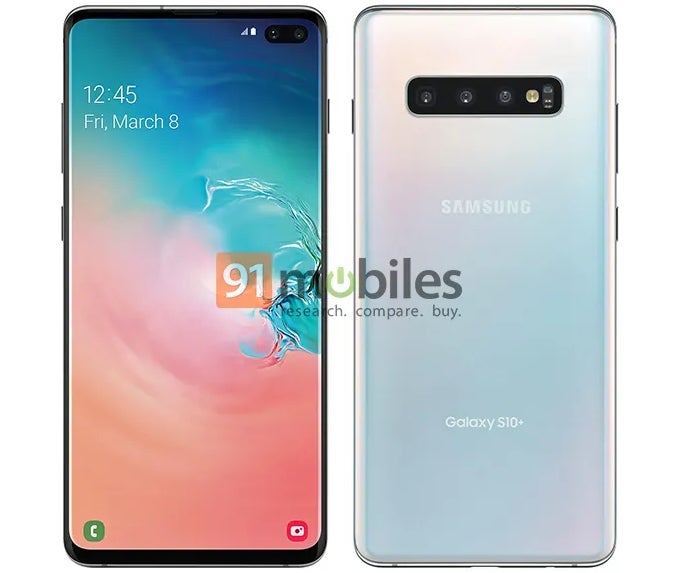 Keep in mind the iPhone XS Max costs $1,449 stateside with only half that digital hoarding room, while the 1TB Galaxy S10+ variant could go for just 50 extra bucks or so.


Meanwhile, those interested in the screen real estate of the 6.4-inch Galaxy S10 Plus, its dual front-facing camera setup, and extra-large 4,000 mAh battery, but not obscene amounts of memory or storage, can probably get ready to spend anywhere between $999 and $1,249 in the US.


That's how we think the €999 and €1,249 European price tags will actually convert once various taxes are eliminated. The former will be enough to get you a 6GB/128GB ultra-high-end phone, while the latter will purportedly upgrade you to 8 gigs of RAM and 512 gigs of storage. Pretty fair, don't you think?