Samsung's affordable Galaxy S10e is more affordable than ever in killer new eBay deal
4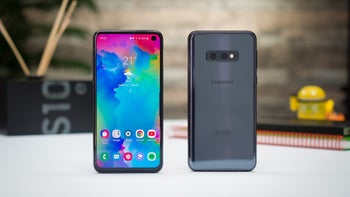 There's generally no better time to buy a high-end Android phone than shortly before or after the release of a new flagship model, and killer recent deals on the likes of the
Galaxy S10
and
Note 9
seem to support that theory, arriving hot on the heels of the
Note 10
and
Note 10+
commercial debut.
While the
Galaxy S10e
doesn't exactly have the same target audience as Samsung's latest S Pen-wielding powerhouses, a trusted eBay seller is also charging considerably less than usual for refurbished 5.8-inch units with flat screens and reliable side-mounted fingerprint scanners. Bidallies boasts an impressive 99.6 percent positive feedback score based on more than 25,000 customer ratings from the last 12 months alone, vouching for the "good cosmetic condition" and flawless functionality of S10e devices currently available at $399.95 a pop.
That's a whopping 350 bucks off the list price of a brand-new unlocked Samsung
Galaxy S10e
with 128 gigs of internal storage space, and although multiple major retailers have offered
similarly hefty discounts
in
recent months
, most of those deals came with strings attached. This time around, you obviously don't need to trade anything in, activate the handset on a specific carrier upfront, or sign a monthly installment plan.
But you do have to relinquish your standard manufacturer's warranty, as well as accept the possibility of the substantially marked-down phones presenting "minor scrapes or scratches" due to handling. Otherwise, you're looking at perfectly functional, professionally tested and inspected Galaxy S10e units available in a single "Prism Black" color with GSM support for networks like AT&T or T-Mobile and your choice of black or pink hues for Verizon use only.
Keep in mind that this
lower-cost member of the S10 family
packs two rear-facing cameras, a single 10MP front shooter, 3,100mAh battery, 6 gigs of memory in a 128GB storage variant, and a state-of-the-art Snapdragon 855 processor, which makes it an essentially irresistible bargain at a measly four Benjamins.
Check out the deal here for GSM carriers and Verizon