Get a Galaxy S10 in 'good' condition at a great price of $465 from a top-rated eBay seller
1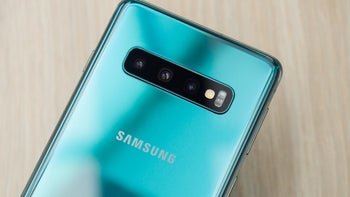 Since the smaller
Galaxy Note 10
is essentially a refined
S10
with a slightly larger screen and S Pen in tow, it's hard to justify spending a whopping $900 on the latter model. But that's why Samsung is currently offering a cool $200 discount on the 6.1-inch powerhouse with monthly installment plans for Verizon, AT&T, and Sprint.
Of course, if you're looking to save even more than two Benjamins, it's always a good idea to shop around on eBay, where a 99.6 percent positively rated seller charges as little as $464.95 at the time of this writing for a Samsung Galaxy S10 in "good" cosmetic condition. That obviously means the units on sale at that incredibly low price are refurbished rather than brand-new, unused, and unopened, possibly presenting "minor scrapes or scratches" due largely to handling.
Unfortunately, Bidallies doesn't offer any sort of warranty with these crazy affordable GS10 devices, but for what it's worth, the highly trusted seller claims every single unit has been "professionally tested and inspected" before being made available for resale. In other words, the phones may not look quite as good as new, but they should work flawlessly. Worst case scenario, they won't, in which case you have 30 days to return them and get your money back.
It's important to point out that there are actually two $464.95 listings right now, one of which will cover the specific needs of Verizon customers, while the other supports activation on your GSM network of choice, be it AT&T, T-Mobile, or a smaller prepaid carrier.
In both cases, you'll get
a stunning handset
with a single 10MP front camera housed in a small hole punch, as well as a state-of-the-art Snapdragon 855 processor, 8GB RAM, 128 gigs of internal storage space, a triple rear-facing shooter setup, and a 3,400mAh battery. Granted, the
Galaxy S10+
is even more impressive and the
Galaxy S10e
certainly has its strengths, as well as a clearer target audience. But at (far) less than 500 bucks, it's hard to argue with the value proposition of the "regular" S10.
Check out the GSM unlocked and Verizon deals here