Find out how Samsung sent out the January Android security patch before Google did
6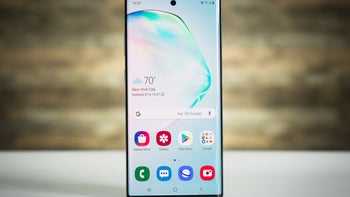 The Google Pixels are usually the first phones to receive Google's monthly security update. But jaws dropped and people freaked after Samsung dropped the January Android security update to the
Galaxy Note 10
today in Germany. What has everyone shocked and dazed is that the January update has yet to be disseminated to the Pixels. Sure, this looks bad for Google, especially in light of the problems it has had pushing out the December security patch to Pixel handsets. As a result of these issues,
it plans on combining both the December and January updates into one
for affected Pixel models.
There is actually a good reason why the Pixels have yet to receive the January update. Google doesn't disseminate it until the first Monday of each month which falls next on January 6th. If you own a Pixel, don't feel bad because some Galaxy Note 10 owners in Germany ended up with the January Android security patch before you did. It was just Samsung taking advantage of Google's punctuality.
Of course, Pixel users can also point out that they will be receiving a feature drop every three months from Google. The first feature drop added an automated call screen for Pixel models starting with the Pixel 4, allows users to add a bokeh blur on older photos with a person or a face in it (Pixel 4 models) and centers a user making a video call on Duo even if he or she is moving around. While some of the new features being dropped quarterly could end up on other Android models, Pixel owners can gloat about getting them first.