Forget about the Note 10 and get excited for the Galaxy S11 with the first Snapdragon 865 benchmark
48
If you've been following the news as far as high-end smartphone chips are concerned, you might be a little disappointed to see both the
Galaxy Note 10
and
Note 10+
powered by the "old"
Snapdragon 855
rather than the hot new
855+ SoC
. Of course, "international" variants of both new handsets are packing Exynos 9825 processors, but that's a different discussion.
What potential US buyers should keep in mind is that the Snapdragon 855+ silicon brings modest speed improvements to the table, as suggested by Qualcomm itself and confirmed in early benchmarks of the gaming-centric
Asus ROG Phone 2
and
Xiaomi Black Shark 2 Pro
. Naturally, that will absolutely not be the case when the
Snapdragon 865
is released, and we already have some
benchmark results
of what we presume to be a reference device of sorts to prove it.
Who's ready to get excited about the Galaxy S11?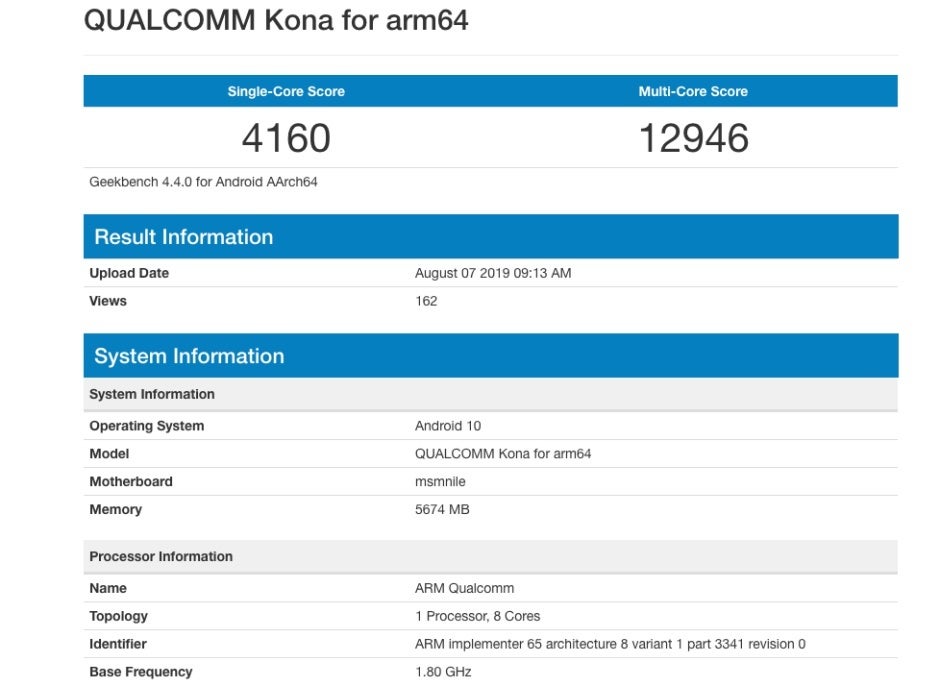 But we can safely assume that the Galaxy S11 will be using Qualcomm's next flagship SoC in the US. According to the typically reliable
@UniverseIce
over on Twitter, the Snapdragon 865 is powering a mysterious "Qualcomm Kona" device that's been able to rack up as much as 4160 single-core and close to 13000 multi-core performance points in recent Geekbench tests.
As the leaker highlights, these scores might not be representative of the 865's "final production version", but they should still be taken seriously, already hinting at some massive gains over both the Snapdragon 855 and 855+. We're talking a single-core bump of around 700 points compared to the
best official results
posted by the 855 on commercial devices, as well as close to 2500 points gained in multi-core capabilities. That would roughly equate to a 20 percent improvement in speed, although the number could easily jump to 30 percent or even more between now and the launch of the Galaxy S11 and other spring 2020 Android flagships.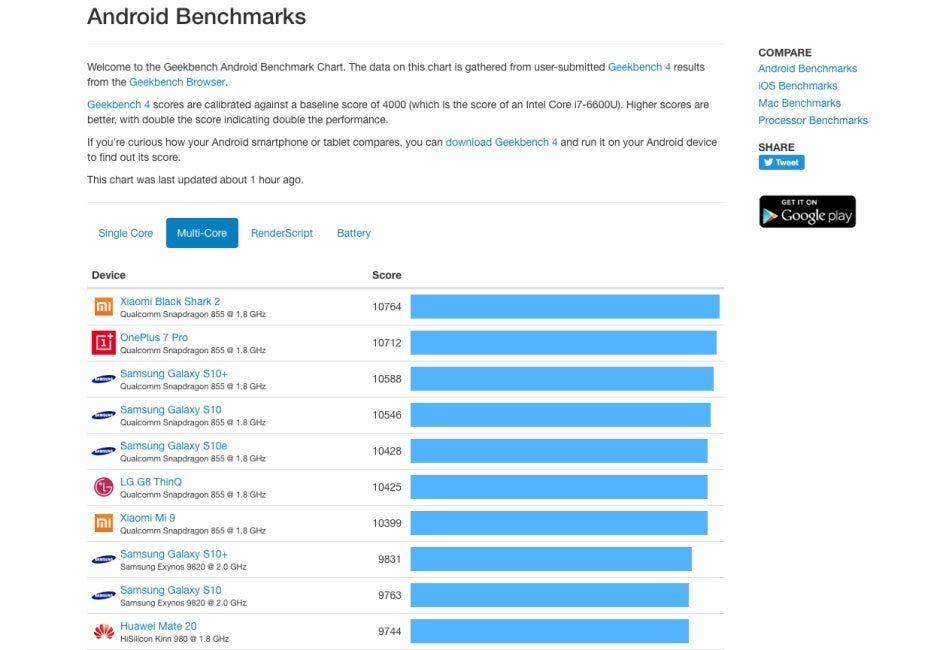 While this Qualcomm Kona reference device apparently runs Android 10 on the software side of things, we're pretty sure the OS is not fully optimized yet. It's also important to point out the Snapdragon 865 SoC was capable of producing the aforementioned results in combination with a modest 6 gigs of RAM. So, yeah, those numbers are certainly not final and they don't accurately reflect what this beast will be able to do out in the real world.
A heavyweight contender for Apple's best chipset?
The answer to that question seems to be yes, but only for the time being. This early, unrefined version of the Snapdragon 865 is indeed faster (at least on paper) than the
A12 Bionic
found inside the
iPhone XS and XS Max
, but we'll have to wait and see what the
A13
powering the next iPhone generation can pull out of its hat. If recent history is any indication, Apple shouldn't rest on its laurels just yet.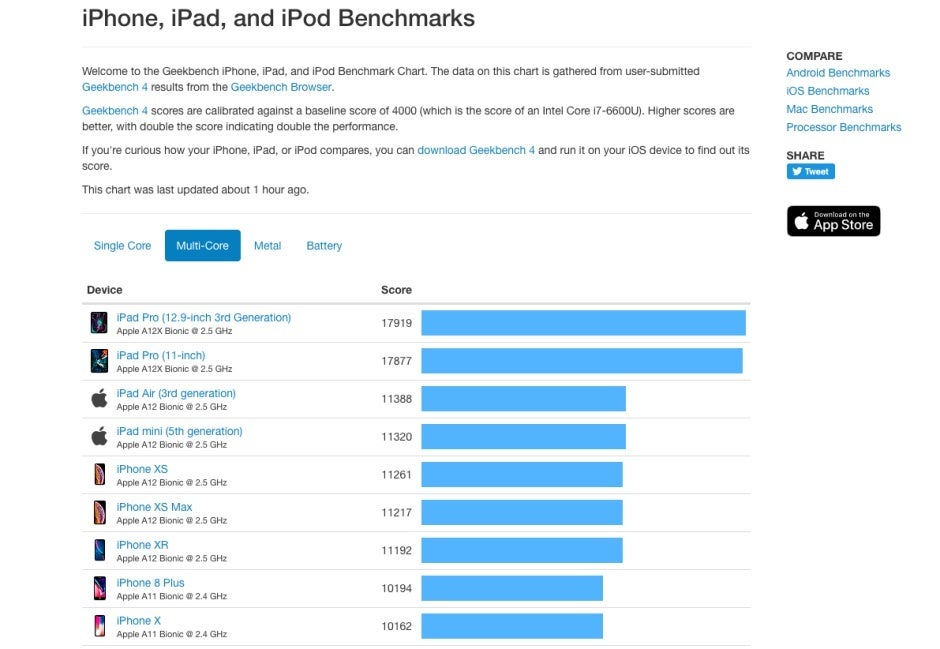 After all, the A12 Bionic only improved the multi-core total of the A11 Bionic inside the iPhone X, 8, and 8 Plus by around 10 percent. It looks like the Cupertino-based tech giant will need a much more significant jump this time around to stay ahead of the competition, although as far as single-core performance is concerned, its domination is probably safe.
In case you're wondering, both the Apple A13 and Qualcomm Snapdragon 865 are expected to use something called extreme ultraviolet (EUV) lithography to enhance the capabilities of the 7nm process on which the A12 Bionic and Snapdragon 855 are currently built. But while Apple is pretty much guaranteed to
partner with TSMC
yet again, Qualcomm might rely on Samsung's expertise to manufacture its next big thing for use on 2020's best Android handsets.
Recommended Stories