New OnePlus docuseries will provide behind-the-scenes glimpse at 5G Nord launch
2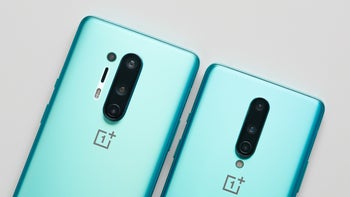 OnePlus
is best known for its popular flagship smartphones series, although some people may also know the brand for its extensive range of accessories which includes everything from Bluetooth earphones to backpacks.
One thing the company is definitely not known for, however, is documentary making and that's exactly why today's announcement is so surprising.
The four-part series premieres next week
Ahead of plans to launch a new affordable smartphones series in July, OnePlus has today
announced
a four-part docuseries called New Beginnings. It premieres Tuesday, June 30, at 2PM CET and follows the OnePlus team over the past six months as they prepared for the big launch.
The company has not yet confirmed the name of its new product lineup or any of the planned products. But leaked information suggests it will be marketed as 'Nord by OnePlus" and initially consist of a cheaper 5G smartphone.
The latter is expected to incorporate the Snapdragon 765 5G chipset and a flat 90Hz display complete with a centered punch hole. A minimum internal storage count of 128GB is expected too, as is 8GB of RAM.
Completing the package will reportedly be Android 10 coupled with the latest version of OxygenOS and a versatile quad-camera system. Unfortunately, details about the latter are scarce at the moment.
There is no word yet on when the smartphone will be released, but the device is expected to make its debut in Europe and India first. Pricing could start as low as $299 if recent rumors are to be believed.