OnePlus 7 Pro users are experiencing some pretty bizarre issues on Verizon
9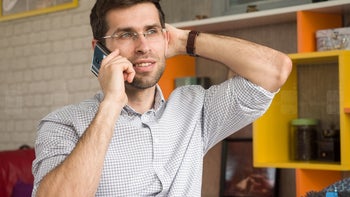 The
OnePlus 7 Pro
is without a doubt one of the world's best Android smartphones, but despite this bad boy essentially escalating its manufacturer's status in the mobile industry from underdog and flagship killer to
top dog and flagship maker
, there are still a few things that could have been better out the box.
While
a software update is already on the way
to improve a couple of major camera features, OnePlus may need to deliver a separate patch as soon as possible for an irritating bug plaguing 7 Pro users on Verizon. As you probably know by now, the impressive high-end handset is
available exclusively from T-Mobile
as far as US carrier sales are concerned, just like the 6T before it.
But
also like the 6T
, the OnePlus 7 Pro can be activated on the nation's largest wireless network as well when purchased unlocked from its manufacturer. Unfortunately, Verizon support is a little glitchy right now, based on complaints from
a number of Redditors
and
XDA Forum members
, which brings back memories from shortly after the commercial release of the OnePlus 6T.
This time around, the biggest problem involves answering calls rather than
receiving text messages
. Bizarrely enough, the issue seems extremely specific, affecting the OnePlus 7 Pro on Verizon only for incoming calls from iPhones using the same network. Namely, said calls are systematically dropped before they can be answered, although the mysterious bug goes away when voice communication is initiated the other way around.
Essentially, OnePlus 7 Pro owners can't receive calls from iPhones, but they are allowed to call them back. That's not exactly a catastrophic network glitch, but it still sounds very annoying. Another issue seemingly noticed by a smaller number of Verizon subscribers has incoming calls from unsaved contacts showing up as "restricted" for some reason, which could cause quite a bit of confusion.
Even though it's not entirely clear what's causing these problems, OnePlus has told
Droid-Life
the 7 Pro is fully Verizon-certified, while a senior tech support specialist over at Big Red reportedly pointed the finger at the smartphone manufacturer
in a discussion with a disgruntled customer
. Apparently, there's an issue with the "firmware flashed on the phone", and OnePlus will need to address it in a future update.